You might be wondering what a modular helmet is. The below-written comprehensive information will give you complete know-how on this widely used helmet type. No doubt, it is reliable and trustworthy to use safety gear. It ensures comfort and safety.
Some like calling them with the name of flip-up helmets. If you have remembered using classic full-face helmets, you will also get a similar experience this time. Many riders swear by and believe to be the biggest fans of modular helmets. This kind of helmet offer convenience, safety, and breathability!
They got launched in the later 20th century and introduced features like a chin bar and face shield. You can even detach and rotate these features with the press of a button. Versatile designs, catchy colors and fulfillment of safety standards- all these qualities remain encapsulated in them.
Our guide will give you a general and most basic picture of which this safety gear is preferred especially by touring riders: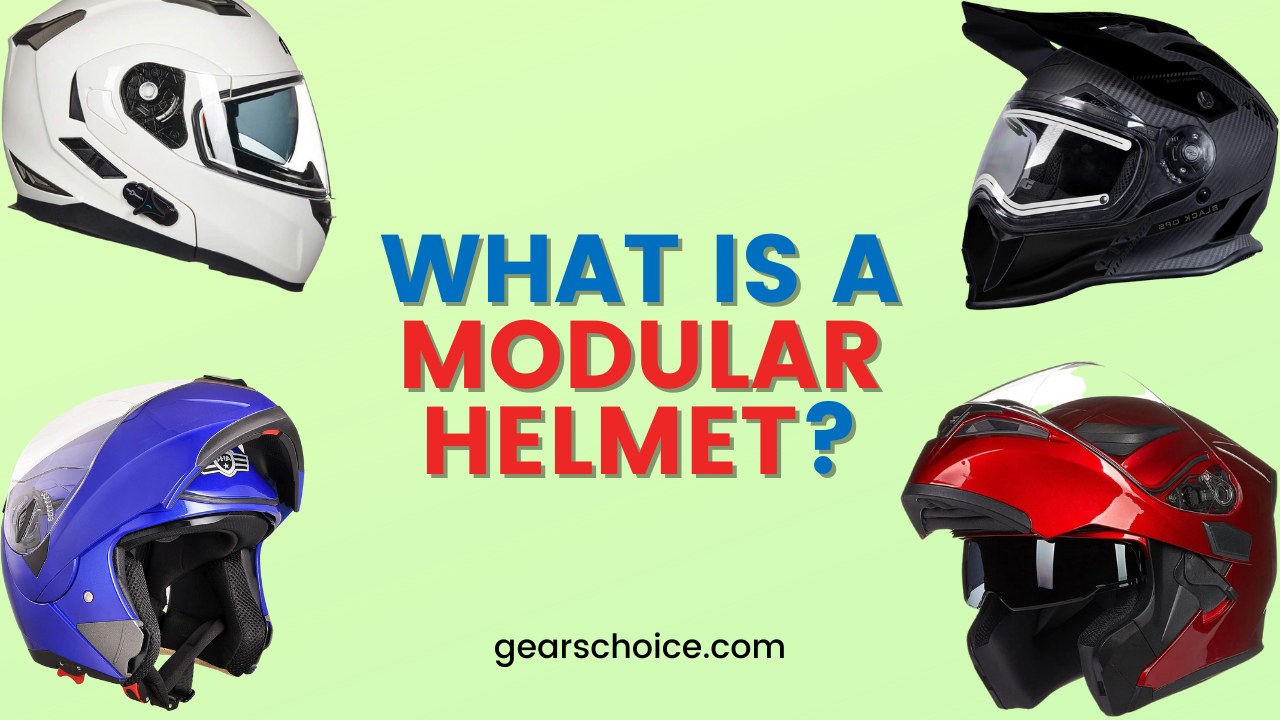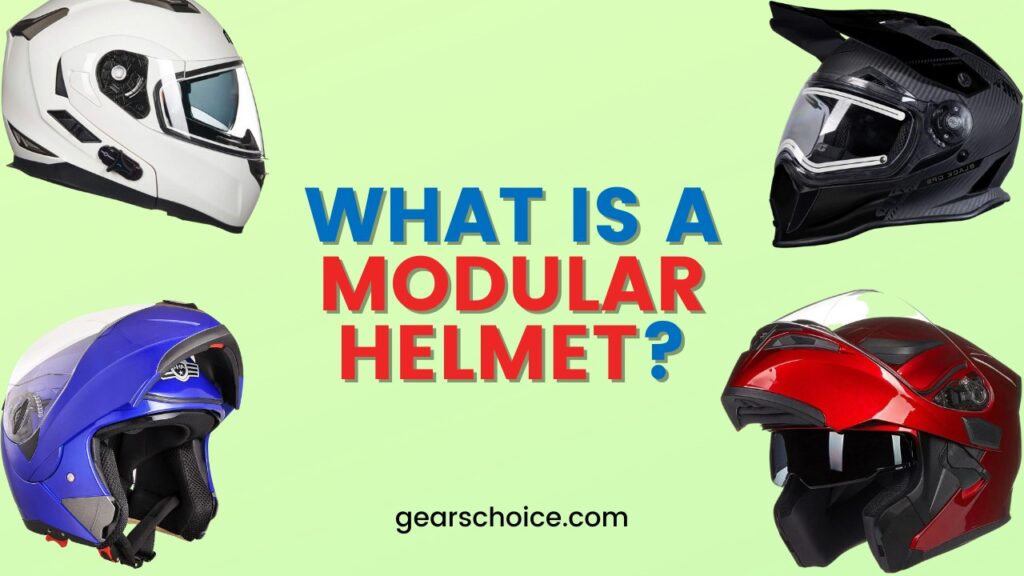 All about modular helmets
A modular motorcycle helmet can either work as an open face or a full-face helmet. The choice is up to the rider what he desires to have! Its chin bar is removable, which means that you can give it an open face design.
On removing the chin bar, your head and ears will remain covered, and the rest of the face will remain exposed. On the other hand, the modular helmet gets transformed into a full-face helmet by locking the chin bar.
Features of a Modular Helmet
If you are a rider who wants more breathability and versatility, this respective helmet will definitely work for you. Below you can see its primary features:
1. Easy to use
Modular helmets are easy to use and convenient to wear at any time. With a single touch of a button, you can bring them in an open-face design or give them a full-face design. Its design does not obstruct your field of vision. In addition, the visor manages to sit high enough on your helmet, and you get a clear view when not using the visor.
2. Ensure full face protection
Most importantly, this helmet design endorses full-face protection. In case of shocks, hits, and falls, your face remains scratch-free. Along with that, the rider experiences breathability because you can conveniently transform it into an open-face helmet at any time. It is better to remove the visor and chin bar during hot climates and make its design completely open and breathable.
3. Suitable for riders who wear glasses
The catchy part is that this one is a suitable helmet model for riders who wear glasses. Even with glasses, the helmet will remain ideally positioned on your head, and no discomfort will be there. Very few helmets offer this convenience, and the reviewed design is among them.
4. Includes tinted sun visors
These helmets include tinted sun visors. This one is an exclusive feature that is absent in full-face helmets. Most importantly, these are flip-up visors. Now, drinking water or eating something with a helmet will no longer be a hassle. Simply flip up the visor and drink, eat anything that you feel like. How amazing it is!
What can future improvements be made in a modular helmet?
There are a few of the downsides that are witnessed in this helmet. It is anticipated that manufacturing companies will consider these safety concerns seriously and try making this safety gear super safe and sound. So, let us have a look at the details and see what is lacking in this helmet:
It is generally seen that their chin bars are not that well-reinforced. The full-face helmets have reliable and robust-looking chin bars, but this respective quality is lacking in this niche. It is expected that companies will start to make robust and premium chin bars in modular helmets. Weaker-constructed chin bars do not endorse full-face protection.
A few users have complained that the face shields of modular helmets often get removed during a fall. This practice pushes the rider's face to become more vulnerable to getting scratches. Thus, riders hope that such modular helmets will come in the market whose face shields do not get disengaged during an accident.
They are slightly larger and comparatively heavier than using full-face helmets. Like a good piece of advice, companies need to start making modular helmets that are lightweight, compact, and not troublesome to wear.
How much is it safe to wear modular helmets?
It seems absolutely safe to wear these kinds of helmets. Undoubtedly, it is effective and reliable to use bike safety gear. It guarantees to offer the highest level of protection. If the improvements as mentioned earlier are carried out, it is expected all safety concerns will remain well tackled and managed.
Riders do not prefer wearing them only because their chin bars fall during accidents and crashes. But the companies are working on this downside, and we hope to see more refined and 100% super secure models in the near time.
Conclusion
You can stay tuned with us so that rest of the details on the remaining helmet types can be shared with our readers. If you use a modular helmet, let us know your experience with it.
One of the most significant advantages that it offers is that you can use it as an open face or full-face safety gear while riding. Its tinted visors, catchy designs, ease of use, assurance of maximum protection, and breathability have made it one of the topmost picks so far among riders.
Thus, never and ever skip wearing safety gear during riding. If you value your life, never ride a bike without putting on this safety gear. It does not matter whether your ride is long or short; wearing a helmet signifies that you care and value your life and do not want to risk it at all. Stay connected with us.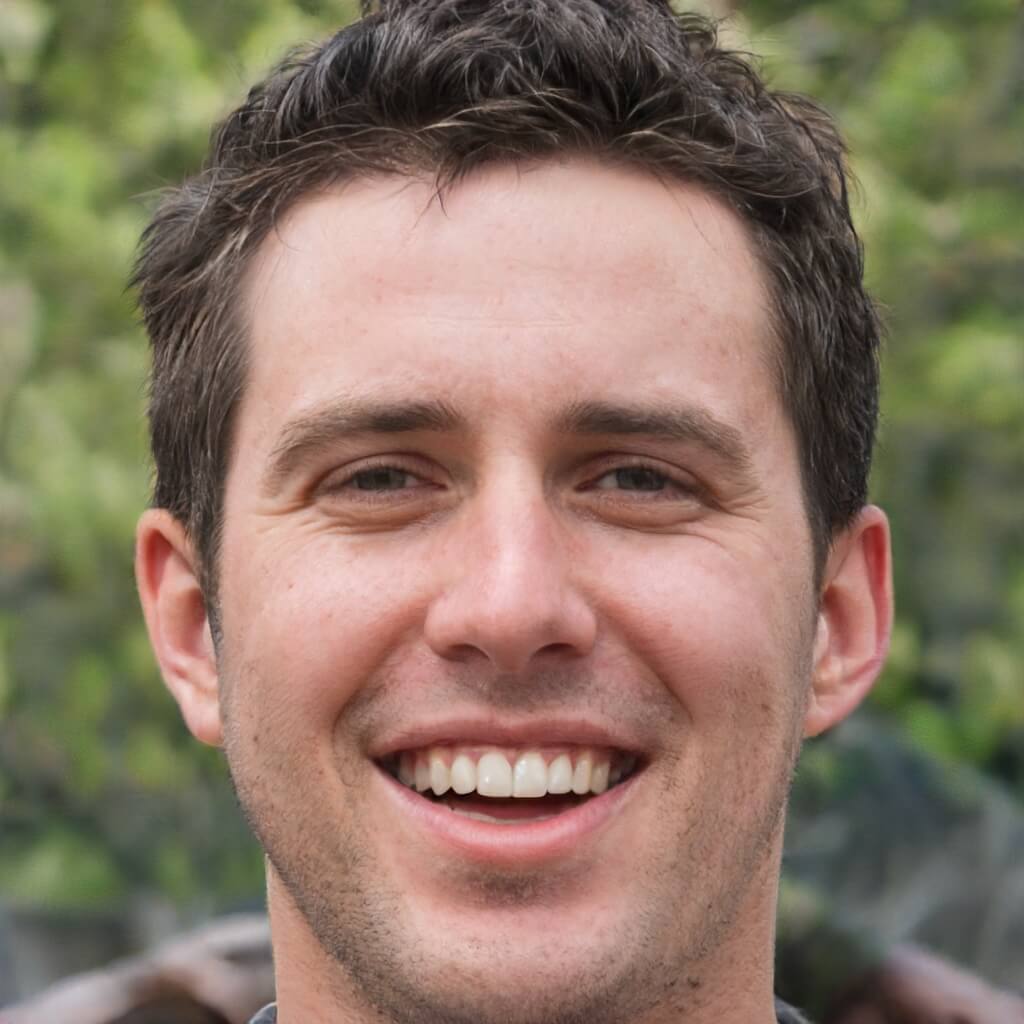 It was a 50cc motorbike that started my motorbike addiction at the age of seven. My teenage years were spent riding motocross, and I continued to do so into my 20s while working as a mechanical engineer. As a result, I developed a passion for light sportbikes and cruisers. My name is James Dean and I have been riding motorcycles for 15 years. Motorcycling is my passion and I wish to be a part of the motorcyclist community forever. I also enjoy riding snowmobiles. In the winter I ride as often as possible on trails and in the backcountry.
My experience in the automotive, dirt bike and motorcycle industries allows me to recommend and review a variety of helmets. In order to share this passion with motorcycle enthusiasts, I founded gearschoice.com, which provides valuable and interesting information. If you are interested in receiving useful information about motorcycles, you can follow me on Twitter, LinkedIn, or Facebook, or you can subscribe to my website.