Let us have a look at the Biltwell lane splitter review! This respective helmet is of high quality, protects your head and neck during falls, and keeps your riding experience comfortable. The rider's safety should be of utmost and a top priority for any helmet manufacturing company.
If you have planned to buy Biltwell lane splitter safety gear, you will get the best experience. Loads of riders and street bikers have loved using this helmet because it is hand-sewn and has a removable brushed Lycra liner. Giving you a general overview, it is a hand-painted finish, and the outer shell is made of injection-molded ABS.
The expanded and premium polystyrene inner shell will keep the rider's life safe and sound. No doubt, it has become the top choice among all those riders who demand safety, comfort, and high performance.
We suggest you try such safety gear because loads of premium features are present. The rugged-looking ABS outer shell and fully ventilated EPS safety liner, and anti-fog shield will give you an impressive and the safest riding time!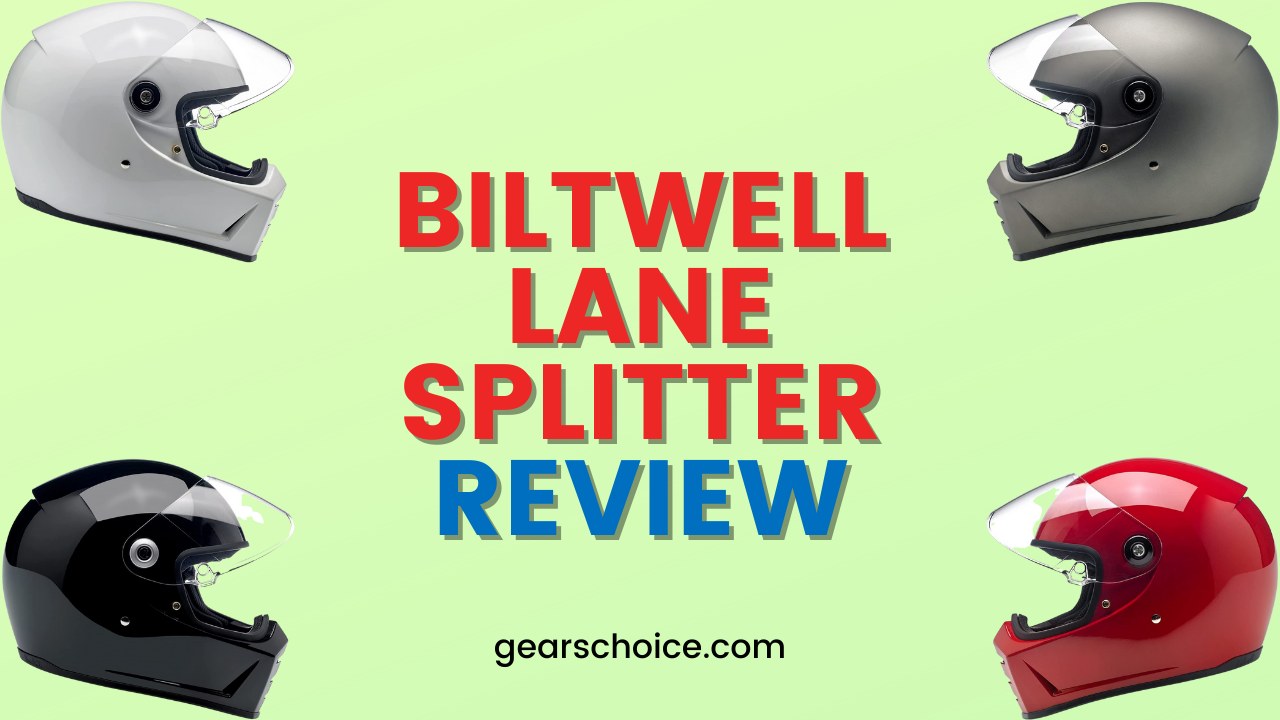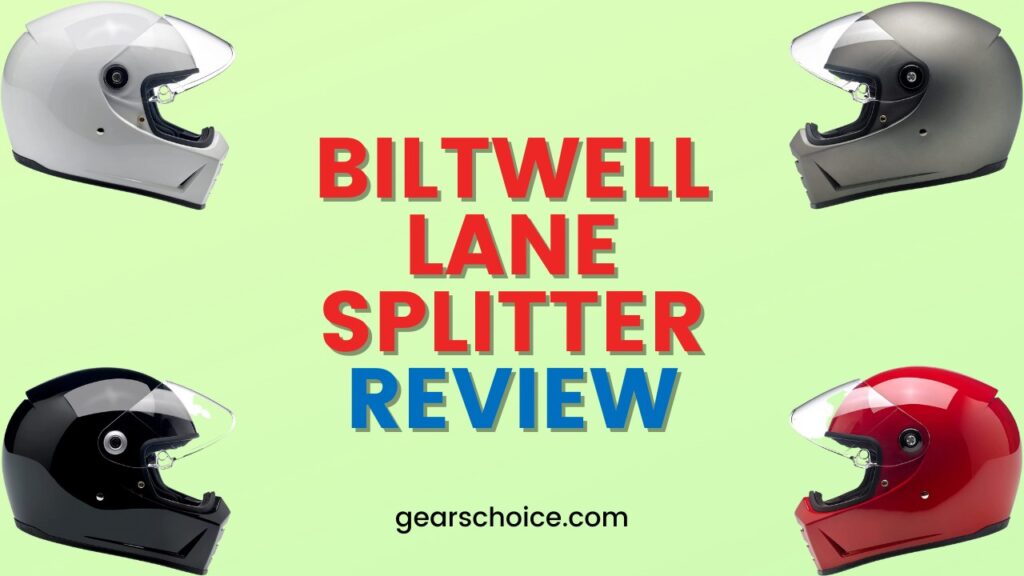 Overview of Biltwell lane splitter
Biltwell lane splitter helmet looks tougher, safe, and secure to use and brings the most comfortable riding time. No doubt, it has become the most popular helmet over the last years. Riders have become die-hard fans of it. If you have tried out their Gringo and Bonanza helmets, you will love praising its Lane Splitter helmet.
You can see that it is featured with a polycarbonate shell and packed with a hinged face shield. There is no need to use traditional helmets; try investing in high-quality options that endorse to protect your head and neck during accidents.
You should invest in such a helmet that is rigorously tested and proven, and that is why we have suggested to you Biltwell lane splitter! Removable comfort liner and legendary color options make it a popular model. The unique selling point; it is DOT approved and officially fulfills the FMVSS 218 Standards.
This one is an ECE/DOT-certified and a premium-looking full-face helmet. The comfort liner, anti-fog shield, and ventilation opening system will make the riding distressing-free. It contains a clear visor, and it remains to be impact-resistant. With such a visor, your eyes will get better protection. On the other hand, quick buckle release helps the rider quickly put on and take off the helmet anytime.
Key Specifications
| | |
| --- | --- |
| Helmet Type | Full Face Helmet |
| Inner Material | Expanded Polystyrene |
| Outer Shell | Injection-Molded ABS |
| Stitching | Diamond-Stitched and Quilted |
| Finishing | Hand-Painted Finish |
| Lining | Hand-Sewn Lycra Liner |
| Padding | Open-Cell and Foam Padding |
| USP | Audio Pockets |
Features of Biltwell lane splitter
Below you can see the features of the Biltwell lane splitter helmet:
1. Rugged and Lightweight Construction
The brand has encapsulated this helmet with rugged and lightweight construction. In addition, the outer shell is composed of injection molded and premium ABS material. Then there is a safety lining in it! It is this three-piece and expanded Polystyrene safety liner that protects your neck, head, and facial features from scratches.
You can well believe that the safety lining brings down impacts, reduces the accidental impact that happens during shocks and falls, and gives you a secure fit. Such a construction will never and ever compromise safety and comfort.
2. CE-Certified and addition of chin bar Padding
Riders should try out this Biltwell lane splitter helmet because it is CE-certified and encased with chin bar padding. The molded urethane chin bar padding remains featured with front and side vents to ensure maximum airflow.
Its shields are CE-certified and made of polycarbonate material. Your face gets protected in case of falls while you are riding. This kind of shielding remains anti-fog in nature and also scratch-resistant. You can also see that the comfort liners are removable, washable, and replaceable.
The cheek pads are made of brushed fleece Lycra so that its touch-points keep on absorbing and evaporating sweat and any perspiration from your face. Note that the chin strap comes with an adjustable strap.
3. Molded recesses and EPS interior shell
The addition of molded recesses and EPS interior shell has made it the most favorite Biltwell lane splitter helmet among riders. These molded recesses accept communication components. You can even induct an audio or Bluetooth headset.
4. Rugged looking shield Hinges
If you have worn this helmet during the hot summertime and you feel suffocated and exhausted, open the shield and experience an enhanced amount of airflow at your end. The shield hinges absolutely look rugged! Robust detents accompany them for opening the shield and ensuring increased airflow.
5. Contrasting diamond-stitching
On the other hand, the contrasting diamond-stitching and open-cell foam padding make it a popular helmet design compared to its competitors. You will have a satisfactory experience because it claims DOT approved and fulfills the FMVSS 218 Standards.
Thus, if you are looking for progressively styled safety gear, then get hold of the Biltwell lane splitter. It is rigorously tested and asserts to call itself the ECE-certified helmet. Thus, a full-face helmet is here in front of you! We have backed the use of the Biltwell lane splitter, and you can get hold of it as well. It fully meets DOT safety standards, ensures safety, and is perfectly paired up with street motorcycles.
Pros
Meets DOT safety standards
Ventilation opening system
The wide and clear visor
Conclusion
You can surely give us your feedback on the Biltwell lane splitter review. One of the safest, most durable, and sleek-looking helmets has been reviewed and suggested here; you can give it a try.
The highlighting part is that it is ECE-certified, boasts fit, comes with a great quality finish, and runs on safety technology. It claims to bring added safety and comfort as long as you are on the bike. Try out this brand and make your riding time safe and fracture-free. Stay tuned.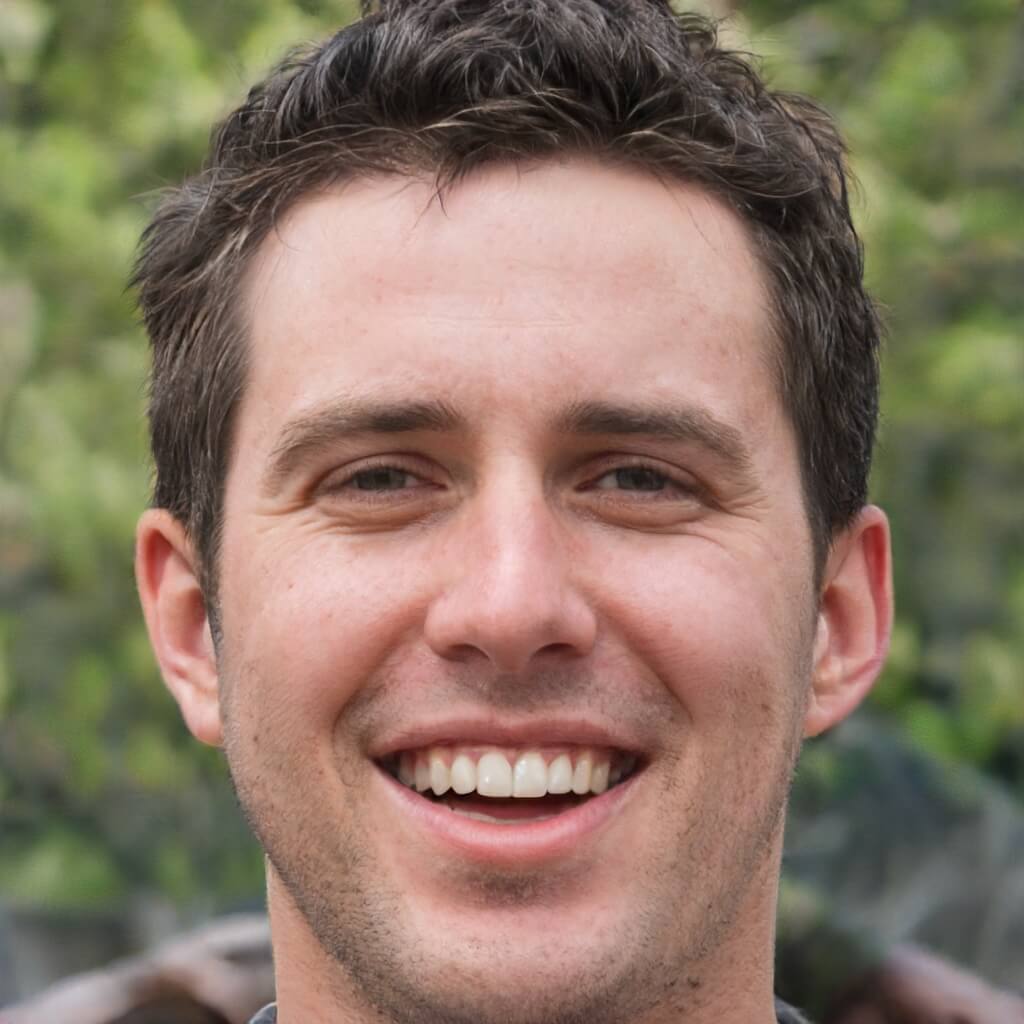 It was a 50cc motorbike that started my motorbike addiction at the age of seven. My teenage years were spent riding motocross, and I continued to do so into my 20s while working as a mechanical engineer. As a result, I developed a passion for light sportbikes and cruisers. My name is James Dean and I have been riding motorcycles for 15 years. Motorcycling is my passion and I wish to be a part of the motorcyclist community forever. I also enjoy riding snowmobiles. In the winter I ride as often as possible on trails and in the backcountry.
My experience in the automotive, dirt bike and motorcycle industries allows me to recommend and review a variety of helmets. In order to share this passion with motorcycle enthusiasts, I founded gearschoice.com, which provides valuable and interesting information. If you are interested in receiving useful information about motorcycles, you can follow me on Twitter, LinkedIn, or Facebook, or you can subscribe to my website.