The support collected by the Bell rogue helmet is epic! It is of super high-quality safety gear type and keeps the rider's head, neck, and even his life secure during falls and shocks. Here we have penned down the Bell rogue helmet review; go through it and let us know if you have any questions.
On wearing it, your neck muscles get supreme and 100% protection against multi-directional impacts and falls! Your brain does not get injured, and your neck remains fracture-free if you have put on this exclusive helmet. It brings down the chance of having rotational brain injury and isolates your head in the event of a fall or impact.
In addition, it is a fully ventilated helmet. The brand has carefully designed it. You can see that internal channeling and vents pull the maximum amount of air into the helmet and ensure enough airflow. Thus, one of the lightest helmets has been reviewed for our readers.
Get it because it works perfectly and even passes all the protection testing standards and certification requirements.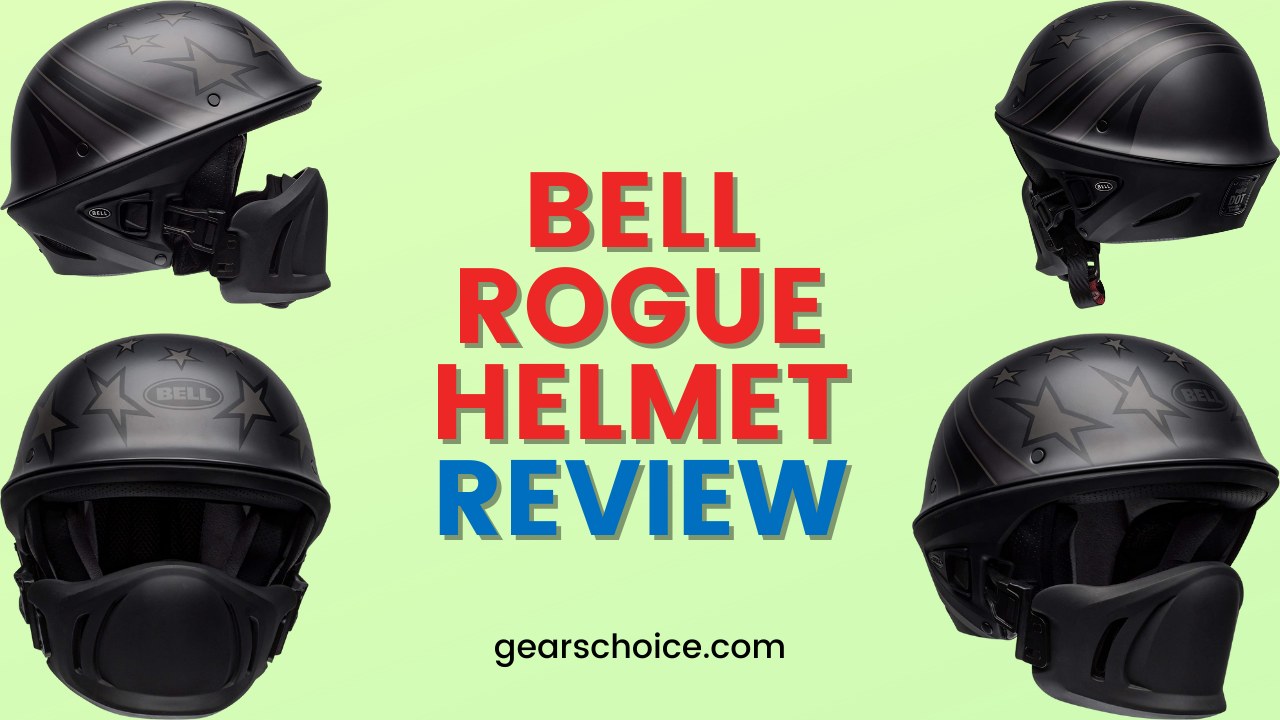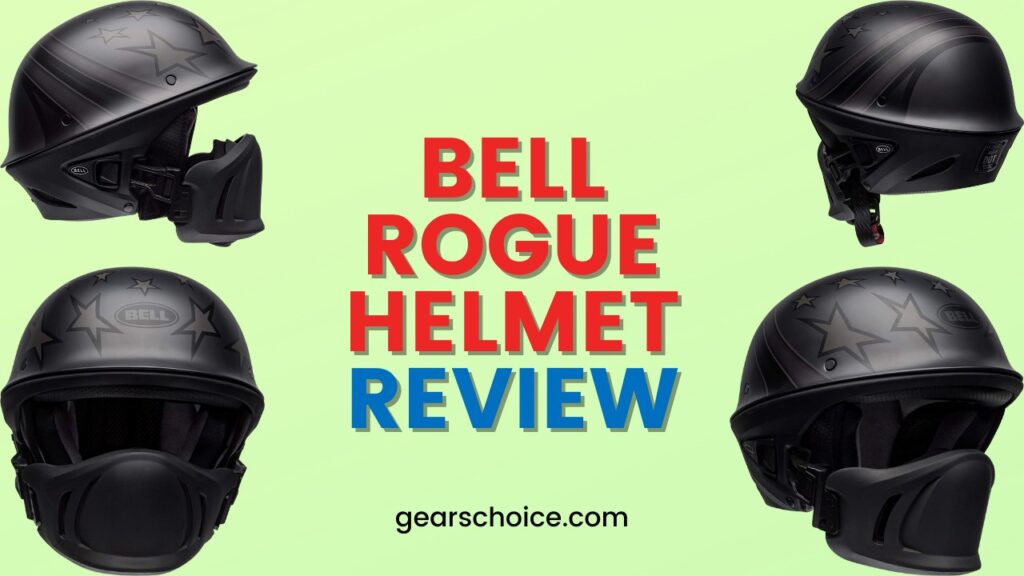 Overview of Bell rogue helmet
Rogue helmet will never and ever compromise the rider's safety, which is its unique selling point. Buying a Bell helmet will give you a pleasant riding experience, and it certifies to protect your head, neck, and face in case of severe falls during the ride.
Most importantly, it is lightweight and guarantees to offer lateral impact protection. The induction of EPS liners, molded design, and tri matrix shell construction make it a high-end safety gear. If you are searching for a DOT-approved helmet, you can have this one! The fabric liner infused in it is hypoallergenic and moisture-wicking.
It is also removable and washable. On the other hand, the Twin Shield System and Drop-down sunscreen lock ½ way down, and it is adjustable as well. Thus, the perfect blend of technological edge, safety features, and retro-cool look is embedded in this model.
It allows flow-through ventilation to keep your head and face cool during the hottest days. The reviewed model is encased with future technology, and we hope that it will make your riding journey time super safe. It is time to experience convenience, safety, and comfort while riding and bidding goodbye using traditional motorcycle helmets.
Key Specifications
| | |
| --- | --- |
| Lining | Flex Energy Management Lining |
| Construction | Lightweight |
| Design | Robust and Carbon Composite Shell-Made |
| Padding | Magnetic Cheek Pads |
| Vehicle Type | Cruiser |
| USP | DOT Approved |
| Certification | FMVSS 218 Standard Certified |
| Recommended Use | Motorcycling |
Features of Bell Rogue Helmet
Bell is a big name in making versatile helmets, and their Rogue helmet model has become the favorite one so far. Below we have highlighted the features of the Bell rogue helmet; go through them and come to know how this safety gear functions differently and securely from the rest of the models. If you have tried out some of their other version, share with us your feedback about it:
1. Premium Construction
No doubt, premium construction is encased in the Bell Rogue helmet. Its interior lining shows flex energy management. You get the perfect fit, and no discomfort will be experienced wearing this safety gear.
In addition, its construction looks completely robust and lightweight. The carbon composite shell-made helmet works supremely fine for the rider. You can see that other features like vented roost guard, magnetic cheek pads, DOT certification have made it a catchy and reliable to use safety gear.
Thus, a unique and safer-to-use helmet is here that works like no other and ensures 100% protection while you ride on rough terrains. Lastly, the inclusion of an adjustable and removable muzzle will protect your face from road debris.
2. Real-World Practicality
The Bell rogue helmet shows real-world practicality, which is why it has become the top choice among all riders. It is built tough and comes with an innovative muzzle. The combination of raw attitude, loads of safety features, and real-world practicality is seen in this model.
It is primarily due to the muzzle shielding that your eyes and face will not get attacked by debris and dust, and you will eventually have comfortable riding time. Note that the muzzle is adjustable and features a removable liner. The magnetic connection will make it easy for the rider to connect or remove the muzzle any time he wants to!
3. Great Fitting
Yes, great fitting is offered by the Bell Rogue helmet. It is available in many sizes and picks the model that matches and goes well with your head shape. Most noteworthy, it will give you a personalized fit because liners, shells, and EPS sizes are there.
4. Electronics Compatibility
Lastly, this reviewed model shows electronics compatibility. It comes with speaker pockets so that setting up any communication device gets trouble-free for the rider. In these speaker pockets, it is recommended to mount a Bluetooth headset.
Pros and Cons of Bell rogue Helmet
Pros
Lightweight Construction
Magnetic Cheek Pads
DOT Approved
Frequently Asked Questions (FAQ's)
Are Bell Helmets satisfactory to use?
Yes, they are incredibly satisfying to use. They guarantee to keep the head, neck, and other facial features of the rider safe during impacts. In addition, these are thoroughly tested and well-ventilated helmets that have always received the highest rating.
Are Bell helmets certified and DOT approved?
Bell helmets are DOT approved, and they have been certified by various regulatory bodies as well. Their helmets have fulfilled Motor Vehicle Safety Standard Number 218, which we all know as the "DOT Safety Standard." Besides, a few of their helmets have met the Snell Memorial Foundation M2010 standard.
How to identify Bell helmet?
It is super easy to identify the Bell helmet. Most importantly, their helmets are embossed with a proper model name and the manufacturing date. These details are stamped into the chin straps of those helmets.
Conclusion
So, what you have planned now after going through the details of Bell's rogue helmet review? Order it now because this seems to be a highly advanced safety gear meant and engineered to certify riders' safety.
All of the models manufactured by the Rogue brand show an excellent blend of security, technology, and stylishness. Moreover, their helmets are accompanied by raw attitudes; offer utmost functionality and real-world practicality. Stay tuned with us.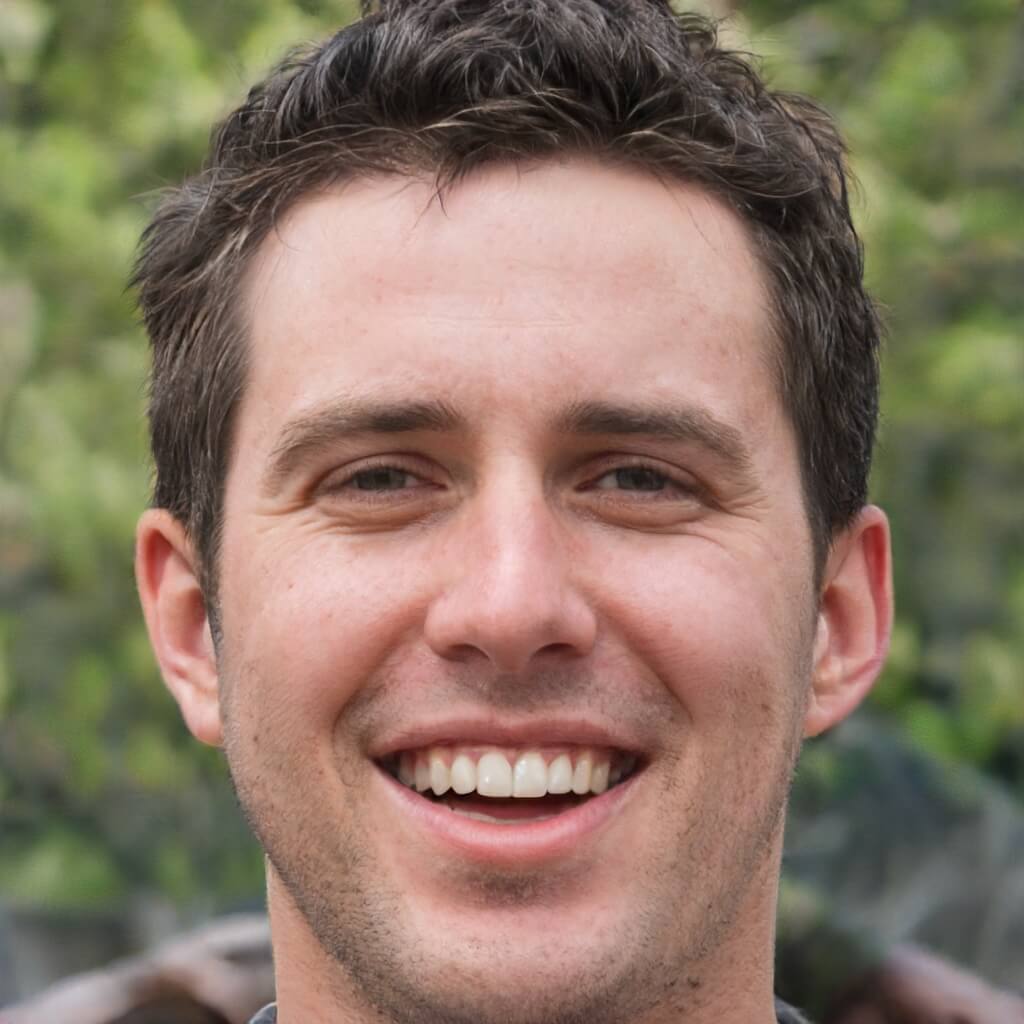 It was a 50cc motorbike that started my motorbike addiction at the age of seven. My teenage years were spent riding motocross, and I continued to do so into my 20s while working as a mechanical engineer. As a result, I developed a passion for light sportbikes and cruisers. My name is James Dean and I have been riding motorcycles for 15 years. Motorcycling is my passion and I wish to be a part of the motorcyclist community forever. I also enjoy riding snowmobiles. In the winter I ride as often as possible on trails and in the backcountry.
My experience in the automotive, dirt bike and motorcycle industries allows me to recommend and review a variety of helmets. In order to share this passion with motorcycle enthusiasts, I founded gearschoice.com, which provides valuable and interesting information. If you are interested in receiving useful information about motorcycles, you can follow me on Twitter, LinkedIn, or Facebook, or you can subscribe to my website.