Is finding a durable yet affordable riding helmet difficult for you? Whether riding on a trail, biking on a highway, or simply competing in a series, you need high-quality protective gear. Safety should be your priority, and you should never shy away from spending extra money on it. However, we surveyed the market to find affordable helmets that provide you protection and enhance your style.
The Scorpion Exo-r420 helmet is premium quality and specifically engineered for superior shock absorption. The anti-fog face shield is also one of its qualities that significantly enhance the riding experience. If you want to know about the helmet in detail, dive into the detailed Scorpion Exo-r420 review.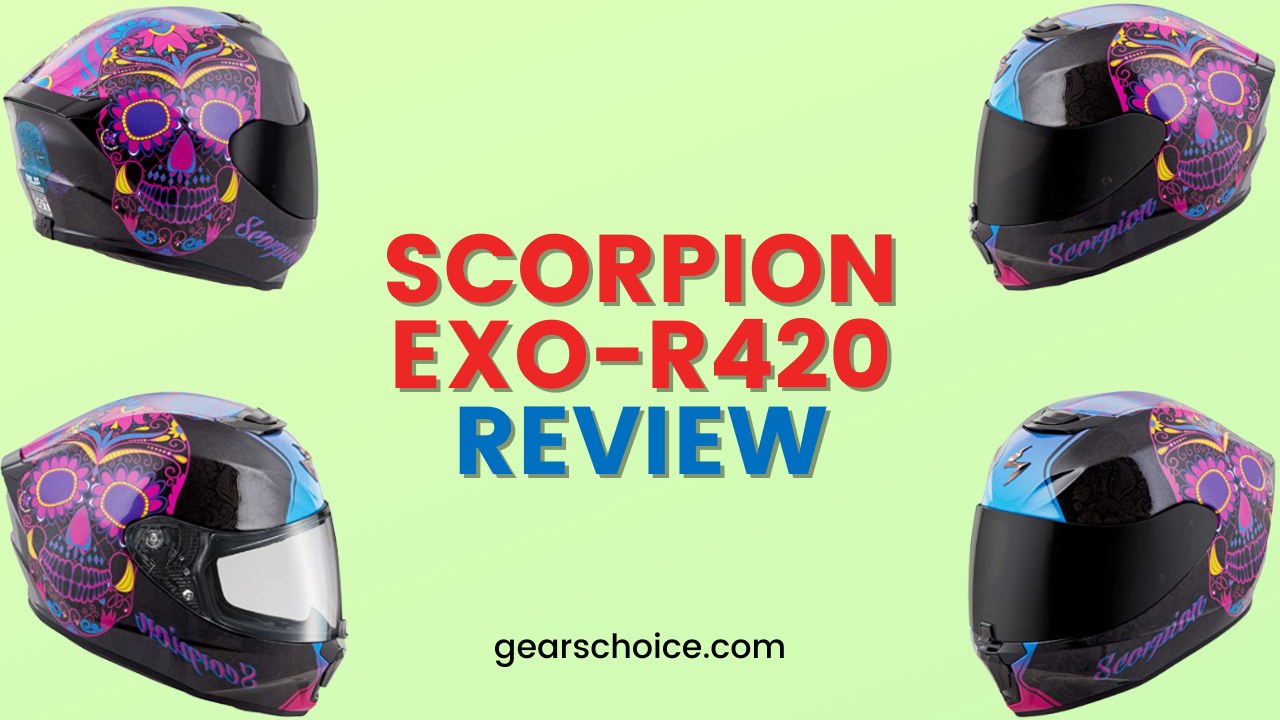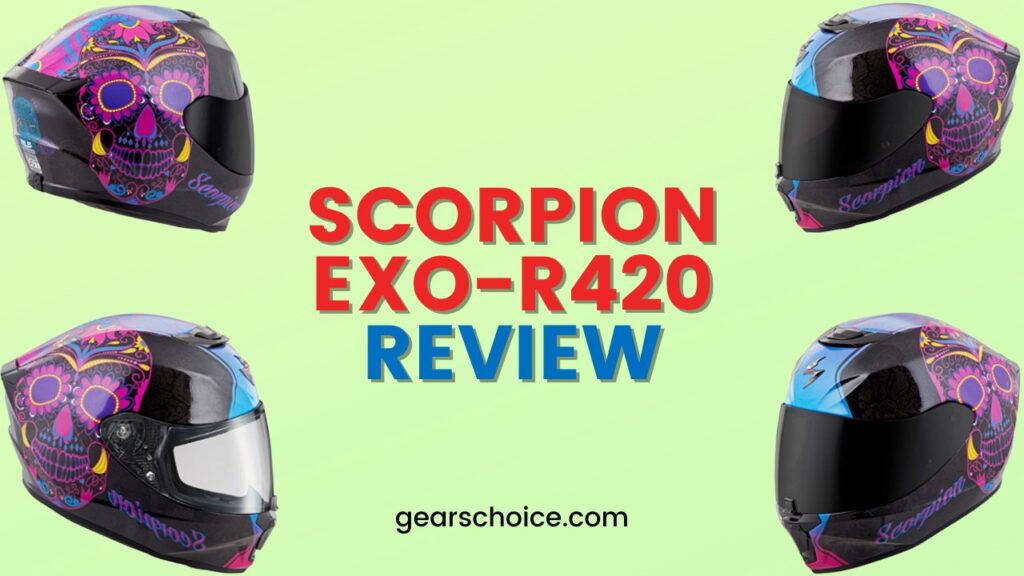 overview Of Scorpion Exo-r420
Scorpion is a great brand that has been around in the market for more than a few years. With years of providing excellence and quality, users can now put their blind trust in the brand. It has a modular collection of helmets that not only helps you feel secure during the ride but also alleviate the style.
The brand believes in upgrading the technology with time; hence, it has Bluetooth communication technology with built-in speakers, an astonishing integration. They are a perfect brand to buy your adventure gear from, providing versatility and enhancing exposure. If you are looking for full protective gear, the Scorpion range is something you must check out.
Let's dive straight into the Scorpion Exo-r420 helmet and talk about some of its unique features. The helmet is made up of a polycarbonate material which is ideal for maximizing the dispersal of impact. It is packed with multiple EPS layers, which helps to optimize the airflow and provide superior absorption of energy. Scorpion Exo-r420 face shield has anti-fog technology, which helps clear out your vision when riding.
We love how the helmet has an integrated pocket speaker with Bluetooth technology that helps you connect your mobile and songs. It is a perfect way to keep your mood jazzy when riding. The dual safety design and a compact fit technology maximize protection while ensuring comfort throughout your riding experience. It is a perfect combination of safety, security, and ventilation.
Key Specifications
| | |
| --- | --- |
| Ventilation System | Aero Tuned |
| Construction | Polycarbonate |
| Inner Material | Expanded Polystyrene |
| Weight | Ultra Lightweight |
| Certification | DOT & SNELL-Approved |
| Recommended Use | Street |
Features of Scorpion Exo-r420
We know you must be super curious to know about the Scorpion Exo-r420 features and what it has to offer. Without waiting any further, let's check out its exceptional features:
1. The Graphics and Paint
We know safety and protection are the key features, but the helmet's look also matters. The helmet's graphics and paint are super high-quality and well-aligned. The paint is also precise and layered with an ample amount of topcoat. It ensures that your helmet will remain safe, and the paint won't chip off if it falls a few times.
2. Impact Dispersal
Scorpion Exo-r420 safety rating is high as it is made to maximize a user's security. It has a supreme LG carbonate shell which is perfect for optimal impact dispersion. The helmet's shape is pretty neutral and not round as it reduces the pressure on your head when you ride in an alleviated position.
It also has an eye-port gasket that helps protect the eye and clear out vision. The internal helmet lining is ideal for protecting your head against severe injuries. The multi-layered EPS provides seamless channels for airflow and has superior energy absorption when riding.
3. Areo-Tunned Ventilation
Ventilation is essential when riding on rugged trails and in hot weather conditions. The Scorpion Exo-r420 helmet has aero-tunned ventilation, allowing air to seep through. You will not feel light-headed when riding on challenging trails. The quick-release face shield is also exceptional in making you see clearly when riding but also protecting you against harsh winds at the same time.
4. Anti-fog face shield
Often face shields fog up when you ride on the challenging trails, which can hamper your vision. However, Scorpion has paid a lot of attention to small details to ensure a safe riding experience throughout. The anti-fog face shield helps in clearing out the fog. Hence, your performance is improved significantly, and you can ride at a better speed.
5. Bluetooth pocket speakers
One feature that gives the Scorpion helmet a competitive edge is its Bluetooth pocket speakers. You can connect your mobile or any device with the helmet. It is also great for communication while riding on unknown terrains. On the other hand, you can listen to jazzy music while riding and increase your speed further.
6. Washable wicked lining
When you bike for a more extended period, you tend to sweat a lot, and the lining within the helmet absorbs it. The sweat absorption feature is excellent, but your helmet starts to smell after that. We love that the Scorpion helmet has a wicked removable lining. You can wash it to get rid of the smell and feel fresh every time you wear your helmet.
7. Weight
One of the drawbacks of the Scorpion Exo-r420 helmet is that it is heavy-weight. You start to feel exhausted after a few hours of wearing it. Hence, you will need to practice with it to get used to it for a while.
8. Flexibility
The helmet is made up of polycarbonate material which is not flexible and is a little heavier. While the material is heavier, it is perfect for enhancing the helmet's durability. We find that the fiberglass material is a little lighter and perfect to avoid neck sprains.
Pros and Cons of Scorpion Exo-r420
Pros
Maximize a User's Security
Excellent Ventilation
Amazing Anti-Fog Face Shield
Washable
Cons
It may feel heavy to beginners
Frequently Asked Questions (FAQs)
How much does the Scorpion EXO r420 weigh?
The Scorpion EO r420 helmet weighs 4.82 pounds which is a little heavier but highly durable.
How do I get rid of Scorpion EXO r420 visor?
The visor is a little hard to tug off, but there are a lot of videos on YouTube that can guide you on how to do so.
Is Scorpion EXO a good brand?
Scorpion EXO is a good brand as it has been successful in passing the Snell safety test. The brand has emerged in the European market and has gotten a great response from users. It is an affordable brand to try out.
Conclusion
The Scorpion EXO helmet is a good investment if you are looking for an affordable yet functional helmet. It is a perfect helmet if you want to look stylish yet protect yourself against nasty falls.
We specifically love the Bluetooth feature as it allows you to stay entertained during your ride and communicate with people. In the detailed Scorpion Exo-r420 review, we covered every aspect; we hope it helps you make a decision.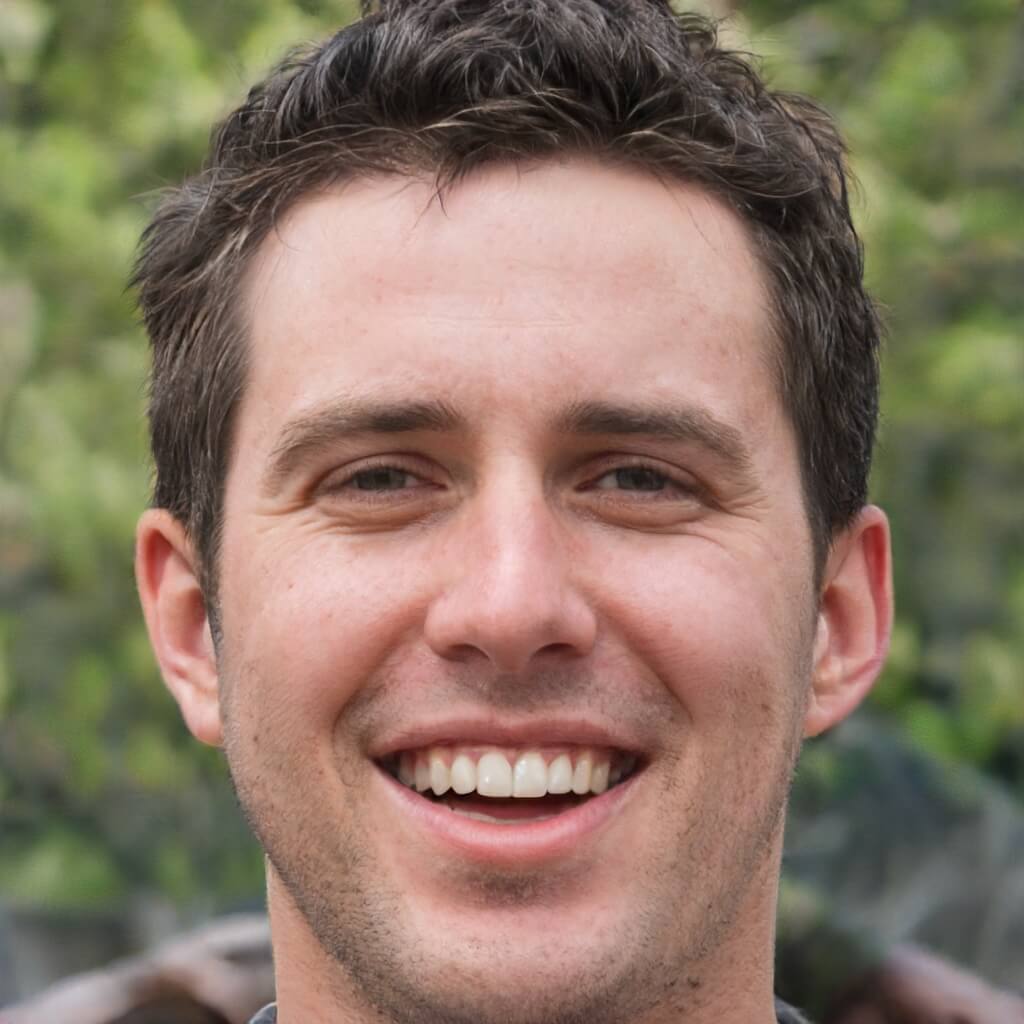 It was a 50cc motorbike that started my motorbike addiction at the age of seven. My teenage years were spent riding motocross, and I continued to do so into my 20s while working as a mechanical engineer. As a result, I developed a passion for light sportbikes and cruisers. My name is James Dean and I have been riding motorcycles for 15 years. Motorcycling is my passion and I wish to be a part of the motorcyclist community forever. I also enjoy riding snowmobiles. In the winter I ride as often as possible on trails and in the backcountry.
My experience in the automotive, dirt bike and motorcycle industries allows me to recommend and review a variety of helmets. In order to share this passion with motorcycle enthusiasts, I founded gearschoice.com, which provides valuable and interesting information. If you are interested in receiving useful information about motorcycles, you can follow me on Twitter, LinkedIn, or Facebook, or you can subscribe to my website.