A helmet is one of the critical components in protective gear as your head's safety is primary. You perform your optimum best when you feel safe; hence, it is essential to invest in a helmet. There are plenty of affordable helmets available in the market, but do they provide seamless protection?
If you are unsure of which helmet has all the necessary features, we will guide you. In the hjc f70 review, we will explain why this edge-cutting helmet is one of the user's ultimate choices. It not only has an unbeatable protection ability but perfect style. Are you ready to dive deeper?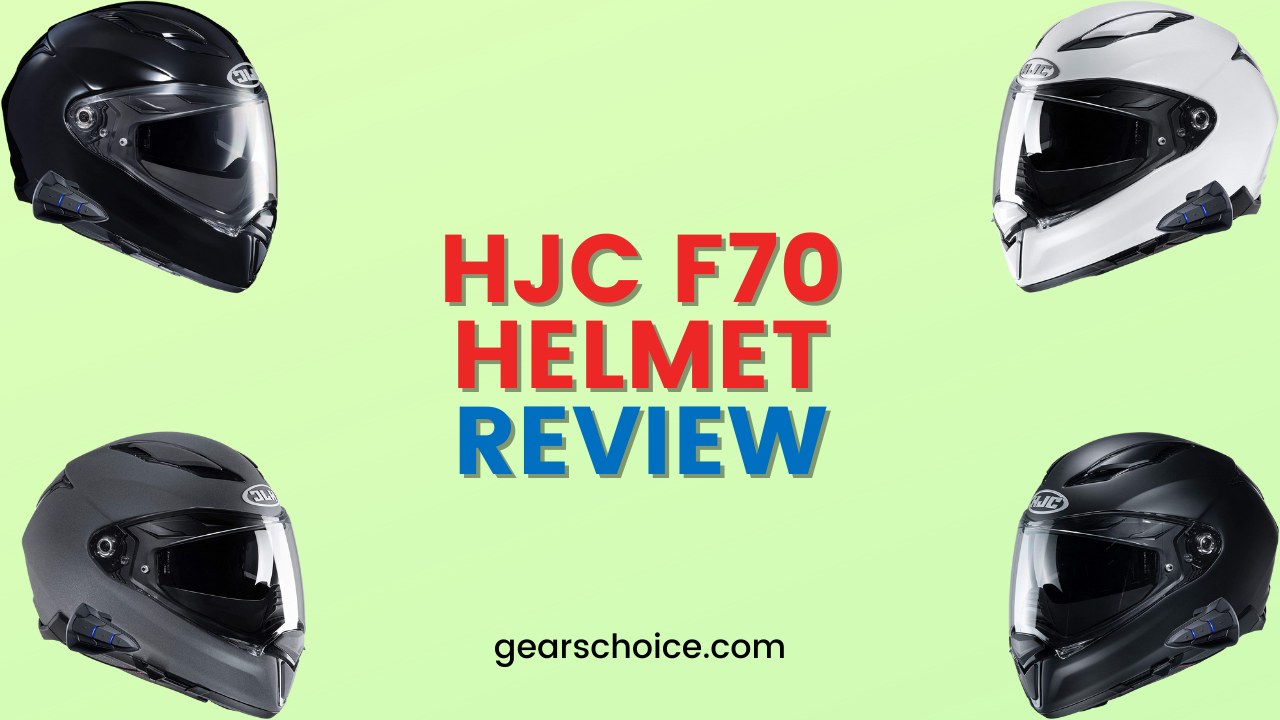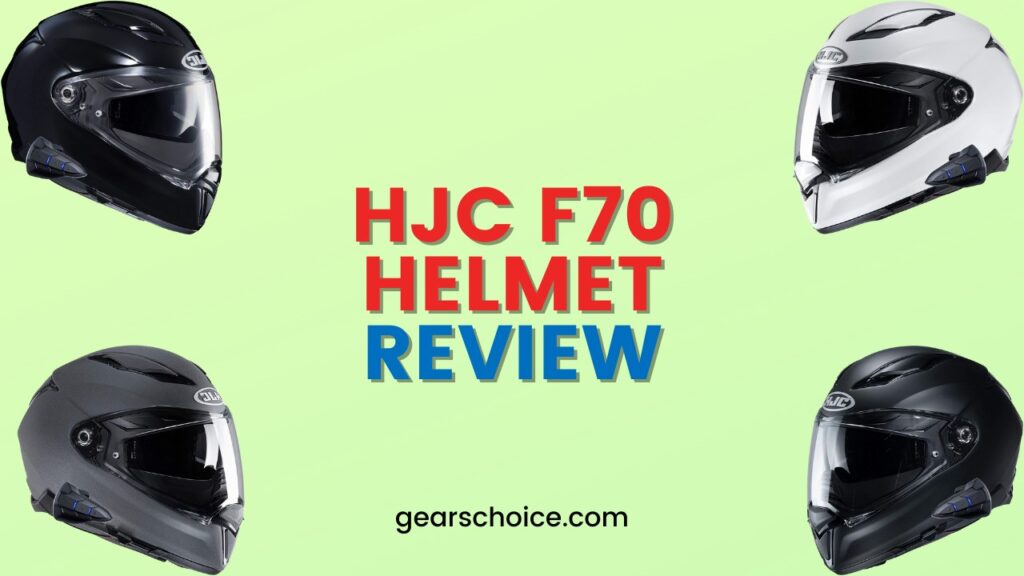 Overview Of HJC F70
HJC is a user's hot favorite brand, and it has been around for 48 years. The brand commits to keeping the quality intact irrespective of being in the industry for longer. HJC has been producing high-quality helmets that protect a user and alleviate riding performance for many decades.
Over the years, HJC transformed its edge-cutting design to suit a user's current needs. It is ideal for extended wear, and the ventilation is perfect for keeping you feeling fresh. HJC provides excellent features and impeccable technology at an affordable price. If you want to invest in a trusted brand, HJC is one brand you can blindly trust.
HJC f70 helmet has a true sizing technology to order one according to your head size. Through the D-ring, you will be able to secure the helmet around your chin comfortably. It is perfect for a comfortable ride and added protection. One of the best features we find in this helmet is glasses-friendly.
It has a sleek channel through which you can slide your glasses and eliminate the danger of them falling off. It is a generation of new helmets that make you look impactful when biking and give a boost to your style. We are also a big anti-fog technology that helps clear out the screen to promote better visibility.
The innovative HJC technology is perfect for Bluetooth connectivity as you can connect your device to the helmet. You get entertainment, durability, protection, and ventilation all-in-one.
Key Specifications
| | |
| --- | --- |
| Communication System | Smart HJC by Sena |
| Construction | Advanced Fiberglass Composite Shell |
| Technology | Advanced CAD |
| Weight | Lightweight |
| Certification | DOT & SNELL Approved |
| Recommended Use | Motorcycling |
Features Of HJC F70
HJC helmets are a big name in the protective gear industry, and it provides users with exceptional features. Here are some of the HJC F70 helmet features:
1. Edge-Cutting Design
If you look at the helmet, you will be mesmerized by its look. The black and white details on the helmet make it look aggressive. The snug fit and stylish look will enhance your confidence immensely. On the other hand, the front is slightly alleviated, giving the helmet a beastly look while still maximizing protection.
2. Ventilation
Ventilation is one of the things that nobody should compromise on as it helps optimize your performance. There is an aggressive-looking breath guard at the front, which allows the air to pass through easily. The two air vents on the top maintain a steady airflow which ensures you do not feel suffocated at any cost.
There are five rear escapes throughout the helmet, which work perfectly to keep you feeling fresh throughout your ride. The helmet is perfect for people who want to go on longer rides.
3. Anti-Fog Shields
The external weather conditions play a pivotal role in hampering or optimizing your performance. The face shield in the HJC f70 helmet is such that it prevents weather from impacting your ride. The anti-fog shield keeps your vision clear and helps you navigate through the roads perfectly.
On the other hand, the side faceguard shields are ideal to avoid sharp rays and light from getting into your eyes. You can use the easy-to-reach lever and pull the shield down anytime. The helmet provides excellent convenience and adds to your performance significantly.
4. Bluetooth Speakers
Riding can be even more fun if you listen to your favorite music in the background. The fear of EarPods falling off makes a user not wear them during a fast ride. However, the hjc f70 helmet has great in-built speakers that keep you entertained throughout your ride. With these Bluetooth speakers, you can also talk to people while riding. The perfect extra feature makes the helmet even more worth buying.
5. Large Eye Port
The aerodynamic shell is perfect for keeping your head protected, and the large eye port allows you to see correctly. The advanced carbon fiberglass adds flexibility to the helmet and makes it more durable. It is super lightweight and fits seamlessly.
6. Chin Space
The chin bar can be an issue for a few people as it touches the shoulder and has a few inches gap. The gap does not affect the fit and the protective ability. However, it hampers your vision when you look to the side.
7. Weight
The hjc f70 helmet is a bit bulky, and you can feel pressure on your neck the first few times. If you are new to riding, it may take a few days to get used to the weight.
Pros and Cons Of HJC F70 Helmet
Pros
Superior Fit and Comfort
Superior Anti-Fog Lens
Mesmerizing Look
Frequently Asked Questions (FAQs)
Is HJC helmet good?
Yes, HJC is a good helmet; it is pretty comfortable and provides seamless protection. It is made up of fiberglass, which enhances flexibility and alleviates durability.
Is hjc f70 Snell approved?
The HJC F70 is not Snell-approved, but it is made to meet the safety standards. The helmet has a sturdy construction and provides better protection than most helmets on the market.
Are HJC helmets made in China?
Earlier HJC was a Korean company, but now its operations are shifted to China. All the helmets are now made in China and supplied from that region.
Conclusion
In the hjc f70 review, we tried our best to cover all the features and pointers you must consider. HJC helmets have been a user's favorite for many years and work perfectly to provide safety.
The helmets are reasonably priced and have all the essential features one needs while riding or biking. We love the edge-cutting design and modern innovations within the helmet.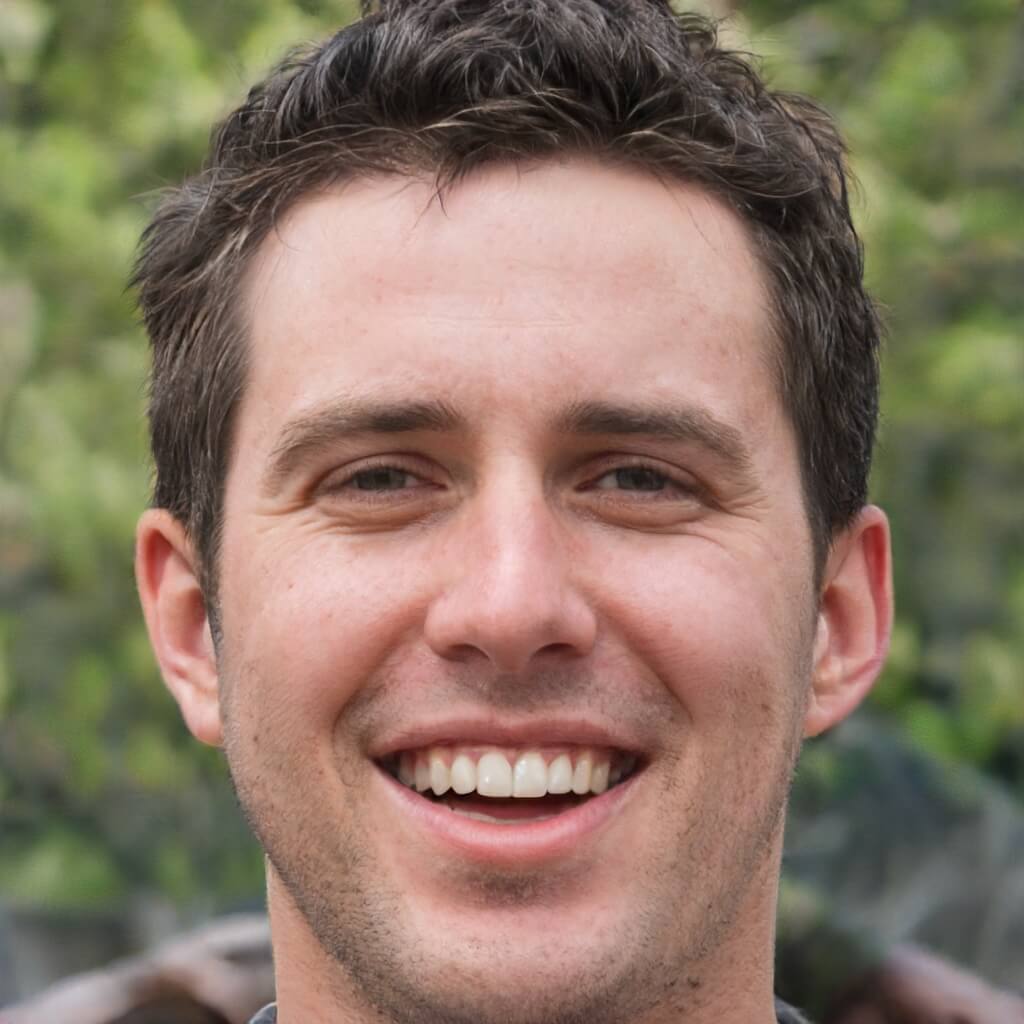 It was a 50cc motorbike that started my motorbike addiction at the age of seven. My teenage years were spent riding motocross, and I continued to do so into my 20s while working as a mechanical engineer. As a result, I developed a passion for light sportbikes and cruisers. My name is James Dean and I have been riding motorcycles for 15 years. Motorcycling is my passion and I wish to be a part of the motorcyclist community forever. I also enjoy riding snowmobiles. In the winter I ride as often as possible on trails and in the backcountry.
My experience in the automotive, dirt bike and motorcycle industries allows me to recommend and review a variety of helmets. In order to share this passion with motorcycle enthusiasts, I founded gearschoice.com, which provides valuable and interesting information. If you are interested in receiving useful information about motorcycles, you can follow me on Twitter, LinkedIn, or Facebook, or you can subscribe to my website.