There are multiple half-shell mountain biking helmets in Bell's lineup of cycling helmets; the 4Forty MIPS is one of them. In addition, Bell no longer produces distinct male and female helmets but instead offers unisex helmets available in several colors for both genders.
Style, comfort, adjustability, and protection are excellent features in this affordable model. As a result, this helmet provides superior value for the price. Moreover, MIPS protection is built into the helmet, intended to reduce rotational forces transmitted to the brain during a crash.
It can be challenging to find a suitable bike helmet. No problem. You've come to the right place. This article provides all the information you need about the Bell 4forty MIPS Helmet. Let's dive in!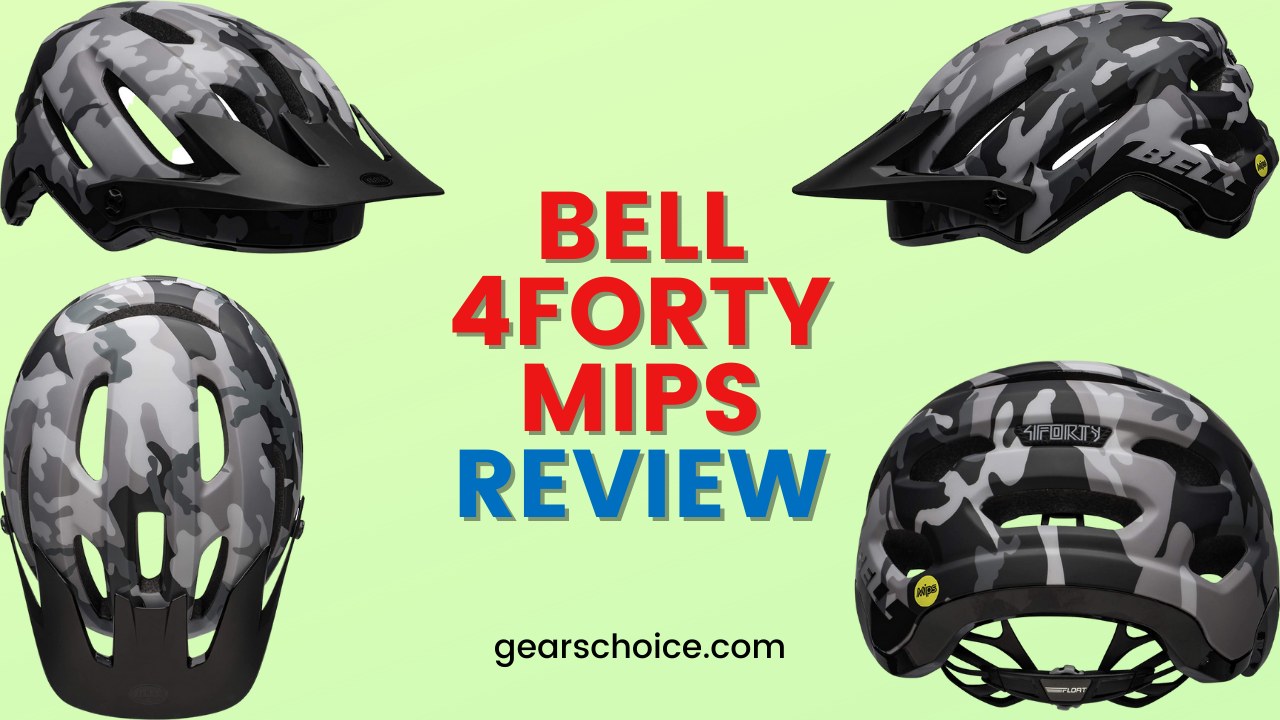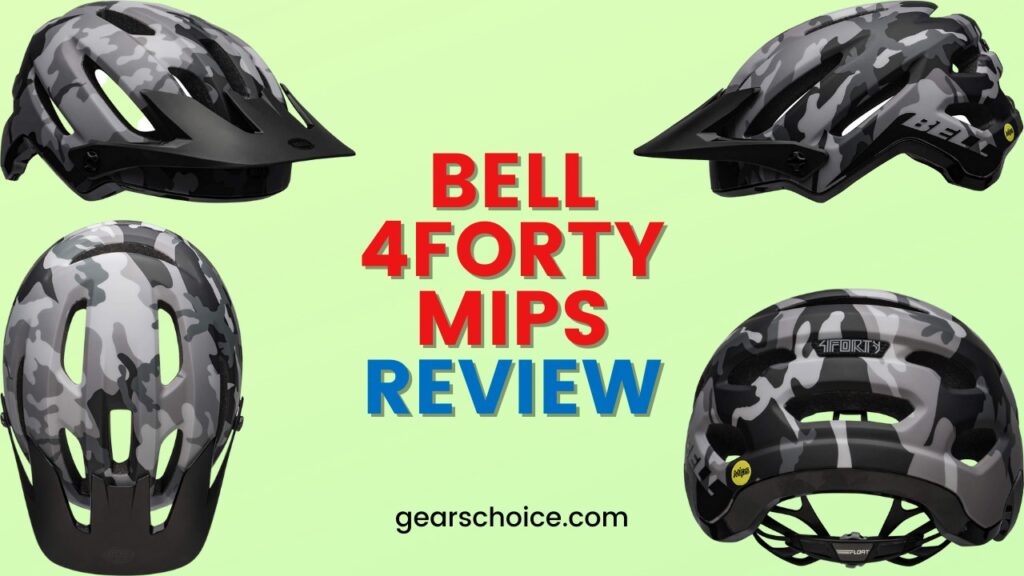 Overview of Bell 4forty MIPS Helmet
Mountain bike racing has become more aggressive as more riders take part. As a result, the trails have become more challenging for them, hitting features they might not have before.
As a result of this, it is more important than ever that we cover our brains with protective helmets that look good and keep us safe. Bell 4forty MIPS is one of the most affordable half-shell mountain bike helmets that falls squarely in the middle of Bell's range.
Therefore, our Best Buy Award went to the 4Forty despite maintaining a competitive score across multiple criteria. This helmet offers outstanding protection and coverage with its Fusion in-mold polycarbonate shell and integrated MIPS system.
The 15 vents help it perform well as a ventilator, and the clever sweat management system prevents sweat from dripping onto your lenses. This helmet features an adjustable visor compatible with goggles, and other features like straps and fit systems are well-designed.
In addition, it provides superior performance and features at a killer price, so we believe this is an excellent affordable option.
Key Specifications
| | |
| --- | --- |
| Protection | Multi-Directional Impact Protection System |
| Construction | In-Mold Polycarbonate |
| Fit System | Float Fit System |
| Padding | Sweat Guide Pad design |
| Ventilation | 15 Vents |
| Available Colors | 16 |
| Certification | DOT Approved |
| Liner | EPS Foam Liner |
| Visor | Adaptable Visor |
| Recommended Use | Cycling |
| Vehicle Service Type | Mountain Bike |
Features of Bell 4forty MIPS Helmet
1. Protection
4Forty MIPS provides a high level of protection. The helmet has a good fit that wraps around the head nicely, and its half-shell covers the temporal and occipital lobes well. It uses polycarbonate outer shells and EPS foam inner liners to strengthen the helmet.
There are no gaps between the shell and liner on this helmet, so it feels solidly built. In addition, the 4Forty features a MIPS liner that acts like a slip plane and reduces oblique impacts during a crash.
The Float Fit retention system is integrated into the MIPS liner. Additionally, fit adjusters that fit snugly around your head allow the helmet to float around the liner as it wraps around your head.
2. Comfort
This 4Forty received a good rating for comfort. Although it isn't the most comfortable helmet we've reviewed, it's not bad either. There are no problems with the helmet's length, width, and depth. It should fit a wide range of head sizes.
3. Ventilation
The 4Forty offers surprisingly good ventilation. The score is not relatively as high as the highest scorers, but it has a solid performance. The air can pass freely from the front of the helmet to an exhaust vent at the back through 15 total vents and some internal air channels.
It is well-positioned, medium in size, and none of the vents is obstructed or blocked by the MIPS liner. However, it was adequate and effective in almost all conditions, except the hottest. You won't get sweaty on this helmet because it has sweat-draining pads in the front, which pull sweat out of your face.
4. Weight
While not the lightest, it's also not the heaviest. This helmet's weight is quite acceptable considering its price and is within reasonable reach.
5. Durability
A large part of the 4Forty's durability is its Fusion in-mold construction. Polycarbonate outer shells are bonded to EPS foam inner shells and cover the entire bottom edge of the helmet.
EPS foam only shows up on the inside of the vent holes, which is less likely to suffer damage. Shell and liner are seamless, and there are no gaps between them. The 4Forty was never crashed hard but was often thrown into the car's trunk and the bike bag as if it were our own.
The damage appears to be minimal. All systems are in perfect working order; the visor is a straight and perfectly fit adjustment system. Only the salty sweat stains on the chin strap show us that we used the helmet.
6. Value
The 4Forty is an outstanding value because its retail price is very reasonable. In addition, it beats most of its more expensive competitors in terms of comfort and features.
Pros and Cons of Bell 4forty MIPS Helmet
Pros
The deep-dish fit makes it very comfortable.
Reasonable price with MIPS protection.
Excellent Sweat Management System.
Adjustable Visor
Frequently Asked Questions (FAQ's)
Is MIPS worth the extra money?
The MIPS helmets add an extra layer of safety to any bike helmet. It's a good idea to upgrade from a non-MIPS model to one with MIPS if you are ready to replace your old helmet.
Are MIPS helmets really better?
Compared to non-MIPS helmets, helmets equipped with MIPS handle rotational impact at least 10% better. Some helmets are inherently possible to dissipate rotational impacts better than others, even without MIPS liners.
Conclusion
This affordable mountain bike helmet from Bell impressed us. We liked the fit, the ventilation, and the level of protection it offers. In addition, the comfortable straps, adjustable visor, and efficient sweat management system make this one of the most user-friendly helmets.
The 4Forty is a high-quality helmet with outstanding comfort to wear all day. Besides its excellent fit, it's also durable and safe. In addition, the bike's features, looks, and overall performance make it an excellent value.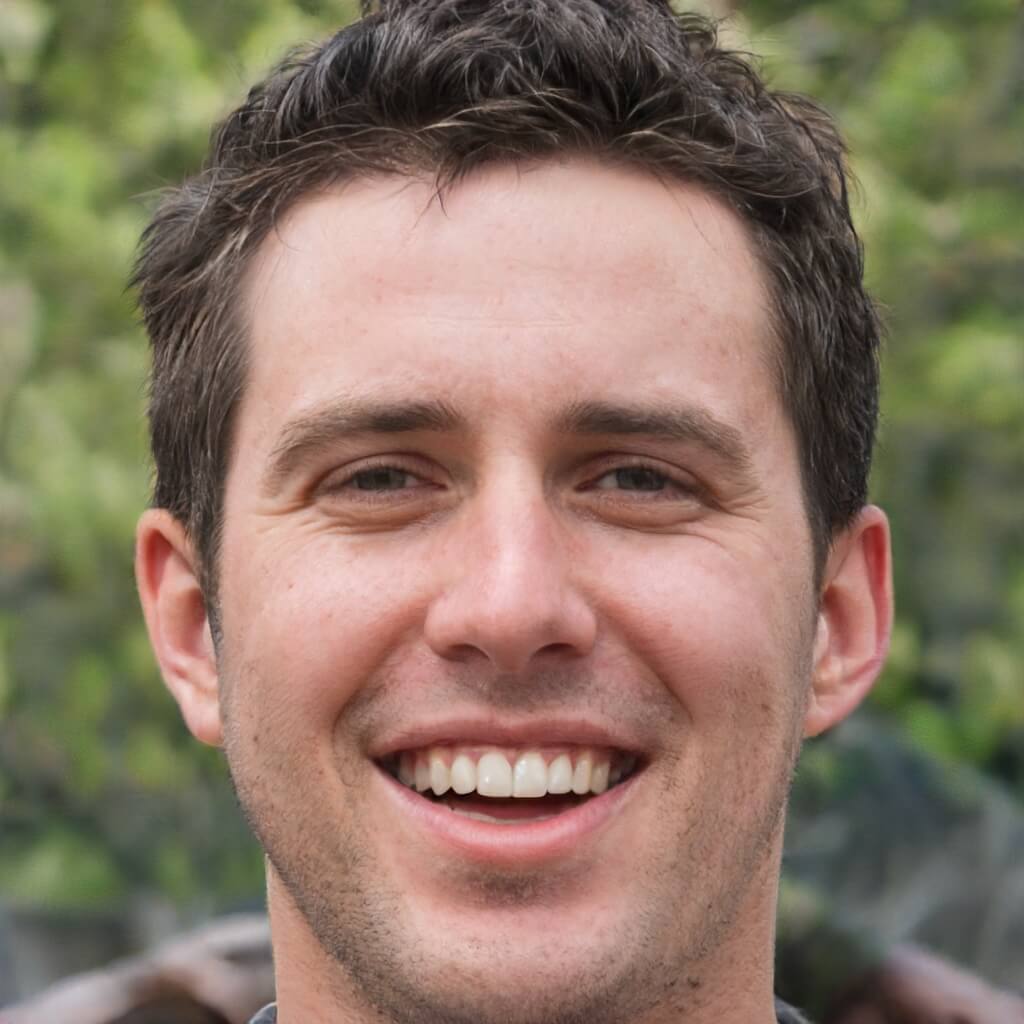 It was a 50cc motorbike that started my motorbike addiction at the age of seven. My teenage years were spent riding motocross, and I continued to do so into my 20s while working as a mechanical engineer. As a result, I developed a passion for light sportbikes and cruisers. My name is James Dean and I have been riding motorcycles for 15 years. Motorcycling is my passion and I wish to be a part of the motorcyclist community forever. I also enjoy riding snowmobiles. In the winter I ride as often as possible on trails and in the backcountry.
My experience in the automotive, dirt bike and motorcycle industries allows me to recommend and review a variety of helmets. In order to share this passion with motorcycle enthusiasts, I founded gearschoice.com, which provides valuable and interesting information. If you are interested in receiving useful information about motorcycles, you can follow me on Twitter, LinkedIn, or Facebook, or you can subscribe to my website.