Riding a motorbike on the open road provides motorcyclists with a sensation of independence. Riding without a helmet, on the other hand, poses considerable risks. Riders and drivers who wear helmets have much higher odds of survival than non-helmet wearers.
As a result, most bikers choose to wear helmets when riding their motorcycles to be safe. Finding an excellent bike helmet can be a difficult task, but if you've your mind set on a helmet from Bell company, then Bell Race Star Flex DLX is your best bet. This article has all the necessary information about it.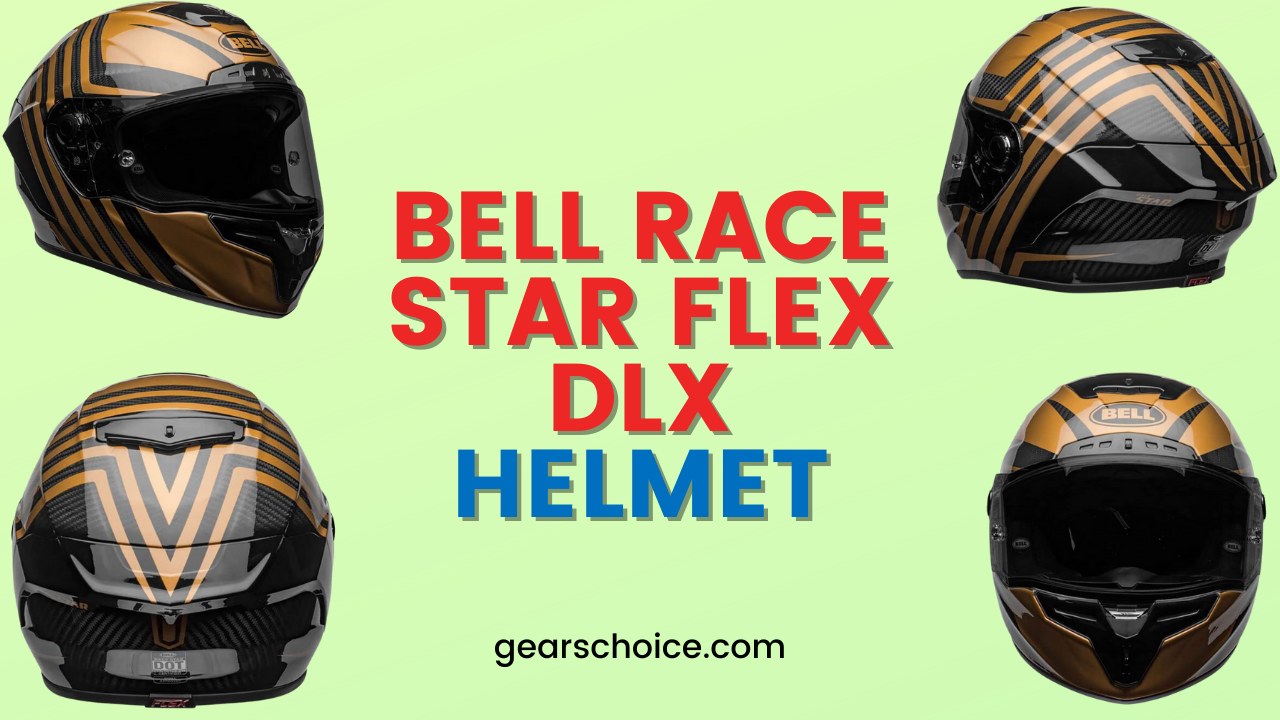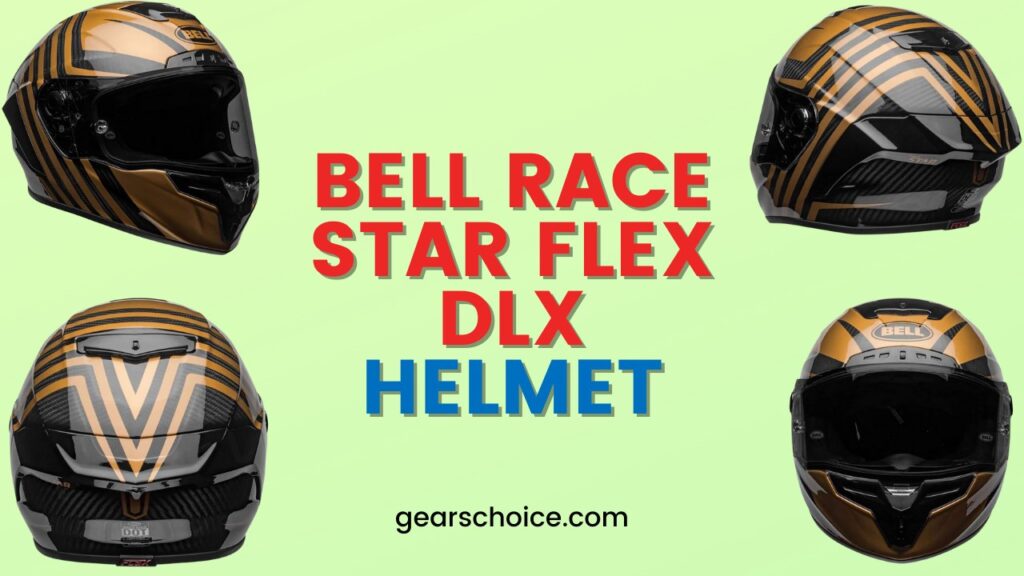 Overview of Bell Race Star Flex DLX
Bell, founded in 1923 as an auto component firm in Bell, California, has been producing motorsport helmets for almost 60 years. The originator, Roy Richter, was an auto racing driver in the 1930s, and he thought that helmets, which were nothing more than cloth or leather at the time, needed to be secure.
The Bell Star, released in 1968, was the industry's first full-face bike helmet. Automobile and motorbike superstars like Michael Schumacher, Jacky Ickx, and Kenny Roberts have all used bell helmets.
The Race Star employs a 3k carbon-fiber shell. It is loaded with cutting-edge technology to give superior performance while providing all of the advantages and safety of its class-leading sister. This is a far more thrilling version than the previous one, which was already fantastic.
It is now a featherweight champion thanks to a change in the construction of the carbon shell. Bell accomplished this by enhancing the shell's design, increasing the thickness where necessary, and reducing some bulk from the front of the helmet. This entails reducing five ounces of substance and creating a wiser design.
Key Specifications
| | |
| --- | --- |
| Shell/EPS | 3K Carbon Shell |
| Approval | DOT Approved |
| Communication System | Speaker Pockets |
| Shield System | Protint Photochromic |
| Technology | Cutting-Edge |
| Shield | Panovision Shield |
| Liner | CoolJade |
Features of Bell Race Star Flex DLX
1. Flex Shock Absorption
Many Bell Stars are available with a bewildering array of shock-absorbing liners, including ordinary expanded polystyrene (EPS) fillers and Flex linings. In complement to polystyrene, this Race Star Flex features a polyolefin liner for low-speed shock absorbent and a polypropylene liner for increased mid-speed load transfer.
Most high-end helmets from other companies use multi-density EPS, but credit to Bell for attempting to develop shock absorption through the use of other materials (as well as their function). It appears to work to a certain degree, as it cleared the Snell test. However, we eagerly await the SHARP assessment to see how well Flex performs compared to other top-tier sports bike helmets.
2. MIPs
MIPs is an abbreviation for multi-directional Impact Protection systems. It's a mechanism used by a few manufacturers (including Bell) that allows the internal lining – the one in touch with your head – to spin semi-independently from the outer shell. Thankfully, this Bell Race Star features MIPs to protect the rider.
That implies that during consequences, which can cause significant harmful rotational inertia through the neck, possibly damaging the nervous system and neck, a MIPS headgear casing will rotate. Still, because the MIPS inner surface is connected to the shell by retractable links, the lining separates your head by some of the spinning.
3. Panovision Viewpoint
Despite what or how you keep riding, one thing that remains is the necessity for optimum visibility. Whether competing or embarking on a casual ride in the highlands, the ability to do safe head checks and see hazards is crucial.
In comparison to the previous Star and much more traditional viewports, the Panovision viewport in the Race Star provides riders with more lateral and vertical viewing. This enables the rider to be more apparent in a close or crouched position, allowing safer changing lanes and head-checks.
4. Several Vents for Ventilation
It has a double chin vent controlled by a slider, a forehead vent, and a double crowned vent. All are accessed by sliders, which appear to be a little small, but we imagine you'll get the swing of them with some practice. There are three sections of exhaust vents in the back, featuring closable upper exhaust vents.
5. Several Vents for Ventilation
Bell Race Star is small in size. It doesn't fit most people's heads. Even if it does, the inner built is quite tight for people to feel comfortable. The cheek pads are way too hard that keeps the rider from opening their mouth, and due to its tight size, when people take the helmet off, their ears feel crushed.
6. Vent Access Tabs
Even though it offers a sound ventilation system, the vent access tabs of the helmet are pretty small. As you know, riders wear gloves on their hands, so it becomes hard for them to use the Ventilation tabs because of their small size. This is something Bell manufacturers can work on in their future products.
Pros and Cons Bell Race Star Flex DLX
Pros
Excellent Multi-Directional Impact Protection
Perfect Double Crowned Vent
Impressive Flex Shock Absorption
Frequently Asked Questions (FAQs)
Is It Okay to Paint Bell Race Star Flex Helmet?
It is not recommended to paint Bell Race Star Flex because Bell does not advocate using any paint or solvents on the helmets. They can cause damage to a helmet, reducing its protective properties dramatically. So, to be safe, you should not paint Race Star Flex Helmet.
How Much Warranty is there on Bell Race Star?
Bell Race Star comes with a warranty of five years and a free-of-cost service for several years in case of any defective materials. Bell is responsible for replacing or maintaining the Bell Race Star in the given period.
Conclusion
The Bell Race Star Flex DLX, in our perspective, is a superb rendition of this helmet from Bell. It is not heavy. It boasts a clever and appealing design. It is relaxing and secure. This racing helmet shows Bell's attempt to innovate while keeping the price low. Overall, we feel that this helmet will be an excellent pick for most individuals.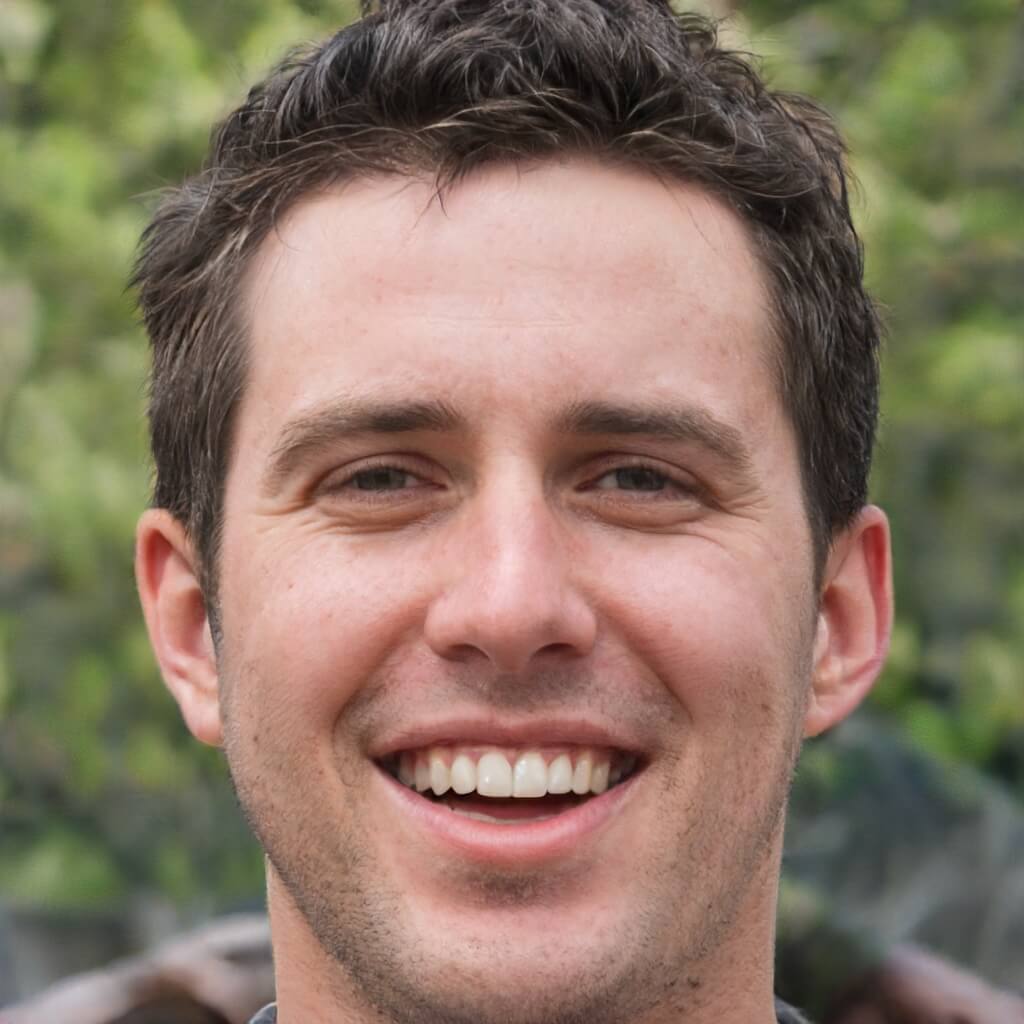 It was a 50cc motorbike that started my motorbike addiction at the age of seven. My teenage years were spent riding motocross, and I continued to do so into my 20s while working as a mechanical engineer. As a result, I developed a passion for light sportbikes and cruisers. My name is James Dean and I have been riding motorcycles for 15 years. Motorcycling is my passion and I wish to be a part of the motorcyclist community forever. I also enjoy riding snowmobiles. In the winter I ride as often as possible on trails and in the backcountry.
My experience in the automotive, dirt bike and motorcycle industries allows me to recommend and review a variety of helmets. In order to share this passion with motorcycle enthusiasts, I founded gearschoice.com, which provides valuable and interesting information. If you are interested in receiving useful information about motorcycles, you can follow me on Twitter, LinkedIn, or Facebook, or you can subscribe to my website.