Riders are going crazy after MIPS-tested helmets. Here we have a Bell z20 MIPS review, and we are confident that you will be impressed and fascinated by its use. It is purely an MPS-certified safety gear and marks to be the top of the line cycling helmet that one should try out.
In addition, Bell has over 60 years of experience in making high-quality helmets, and their Z20 model has been much-loved till now. Get hold of their flagship model and let us know your reviews. According to old customers, it is a high-performance safety gear that you can use during road cycling.
Alongside, it is 100% well ventilated, extraordinarily light, and offers maximum safety to your head and neck. You should not ride on a bike with a bare head. If you do so, your life is at the highest risk, and no one can save you from having painful brain injury in case of falls. So, put on the safety gear, and it will be best if you wear the Bell z20 MIPS certified helmet.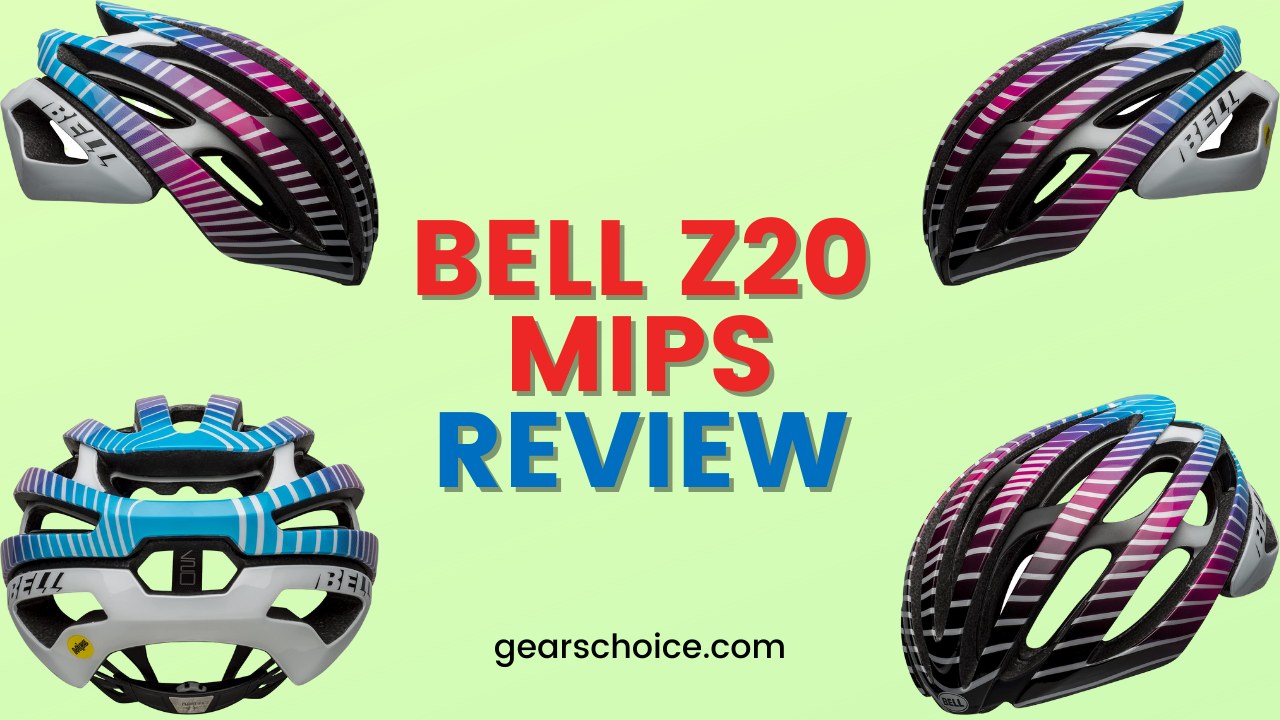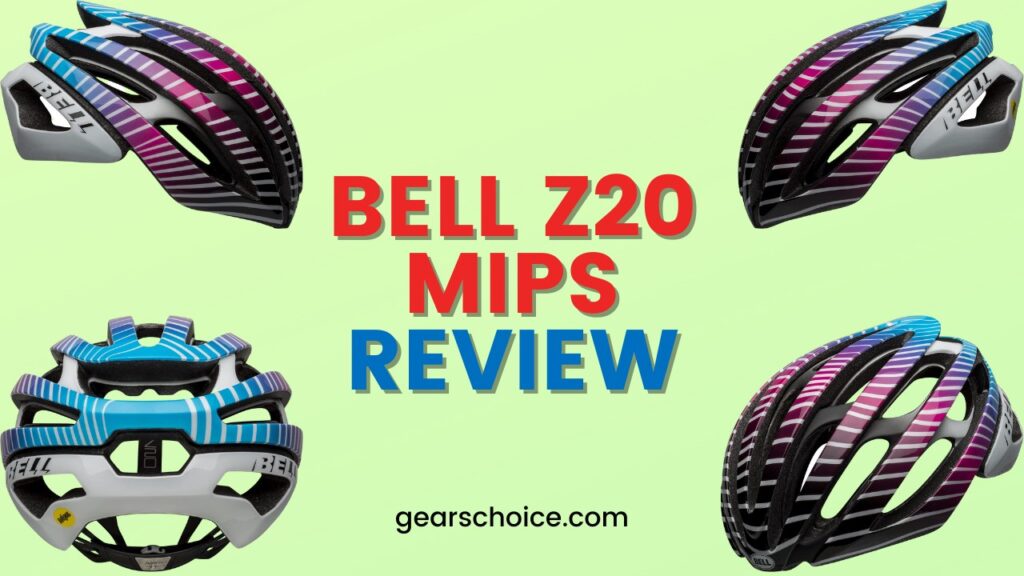 Overview of Bell z20 MIPS
Top of the line helmet is recommended, and yes, we are talking about Bell z20 MIPS! This model shows improved aerodynamics the highest amount of safety and protection to your head. It runs on impact and shock management technology and gives the safest riding time to the user.
In addition, it has been tested again and again so that it can fully protect your neck muscles against the server impacts and falls. You can see that this helmet is progressively layered, composed of hard shell foam, and integrated with the MIPS system; how amazing it is! The injection of multi-density foam keeps your head and neck protected.
It maximizes ventilation, offers super fitting time, and features adjustable height and width cradles. Rest, such a construction keeps this safety gear in a proper shape, design, and sleeker look. Most importantly, the easy-to-use tension dial and sweat-wicking kind of X-static padding make it a popular and reliable helmet type.
It does not matter how hard your riding time is or how hot the day is; simply put on this helmet and transform your distressing riding phase to be filled with comfort. You will find it as the lightest helmet launched until now as it comes with multiple vents. It ensures to give all-day comfort and provides massive protection in the case of dents and impacts. You get a snug fit at the end of the day, and no pressure points will be there.
Key Specifications
| | |
| --- | --- |
| Inner Material | Expanded Polystyrene |
| Construction | Layered |
| Padding Design | Sweat Guide Padding Design |
| Certified | MIPS Certified |
| Adjustment | Quick-Adjust Fasteners |
| USP | Over-Brow Ventilation System |
| Design | Compact |
| Recommended For | Adults |
Features of Bell z20 MIPS
The demand for Bell z20 MIPS certified helmets is going sky-rocket high. Let us have a look at its features:
1. Robust Construction
A robust and advanced construction mechanism is immersed in this helmet. EPS foam densities and engineered design also let the rider remain secure from impacts and shocks. On the other hand, the molded polycarbonate shell makes this safety gear sturdier-looking.
2. Advance Ventilation Mechanism
An advanced ventilation mechanism encapsulates this reviewed helmet. During hot days, your head and face will not experience suffocation if you have put on this helmet. It increases airflow and brings a cool environment inside this safety gear. The intake ports are located on the brow part to usher in cool air and push the hot air out. All in all, you will get full head ventilation and suffocated-free riding time,
3. Hi-Fi Impact Management System
During impact and falls, our head or neck gets severely injured. But this damage can be reduced if you have put on the Bell z20 helmet. It showcases the latest impact management system. The presence of slip-plan technology decreases rotational forces reaching your neck or head and reduces the likelihood of getting trauma,
4. Premium Quality Padding
The brand has packed this safety gear with premium-quality padding, and you will spot X-static and XT2 pads and a sweat guide. The Sweat Guide pad design absorbs all sweat and moisture from brow pads. In addition, the padding is made of quick-drying materials. Hence, you can buy this helmet because it includes Quick-adjust fasteners, advanced engineering, and EPS foam densities.
Pros and Cons of Bell z20 MIPS
Pros
A Sturdier Helmet
EPS Foam
It gives the highest Performance
Frequently Asked Questions (FAQ's)
How long does a Bell Helmet last?
A Bell helmet lasts for approximately three years. If you take proper care of them, their life span can definitely be extended. In addition, the life span of your safety gear depends on its condition and performance. If it is not in a high-quality state and fails to match performance standards, get a new helmet.
Are Bell crash helmets of good quality?
This brand makes a hi-fi range of helmets that certifies multi-directional impact protection. They are of excellent quality and give the rider a considerable amount of safety. Thus, it is one of the safest helmet brands that one can go for! You can try out their open-face helmets or full-on track helmets; the choice is up to you.
What are MIPS-rated helmets?
MIPS-rated helmets guarantee head and neck protection. They thoroughly test and endorse the rider's safety as long as he reaches his destination. Such helmets run on the Multi-Directional Impact Protection technology.
In addition, the shells and liners remain separated by low friction layers so that less force reaches your head and it does not get negatively impacted by the shocks and falls. Thus, MIPS-approved helmets reduce trauma to the brain and keep your neck and facial muscles secured against oblique impacts.
Conclusion
If you still have any questions on the Bell z20 MIPS review, let us know. Time to ride safely is only possible if you use such helmets. No doubt, this is the next-generation and highly advanced safety gear that guarantees head and neck protection during severe impacts. The Bell brand has been making revolutionary helmets, and we have no doubt; stay tuned to collect more updates.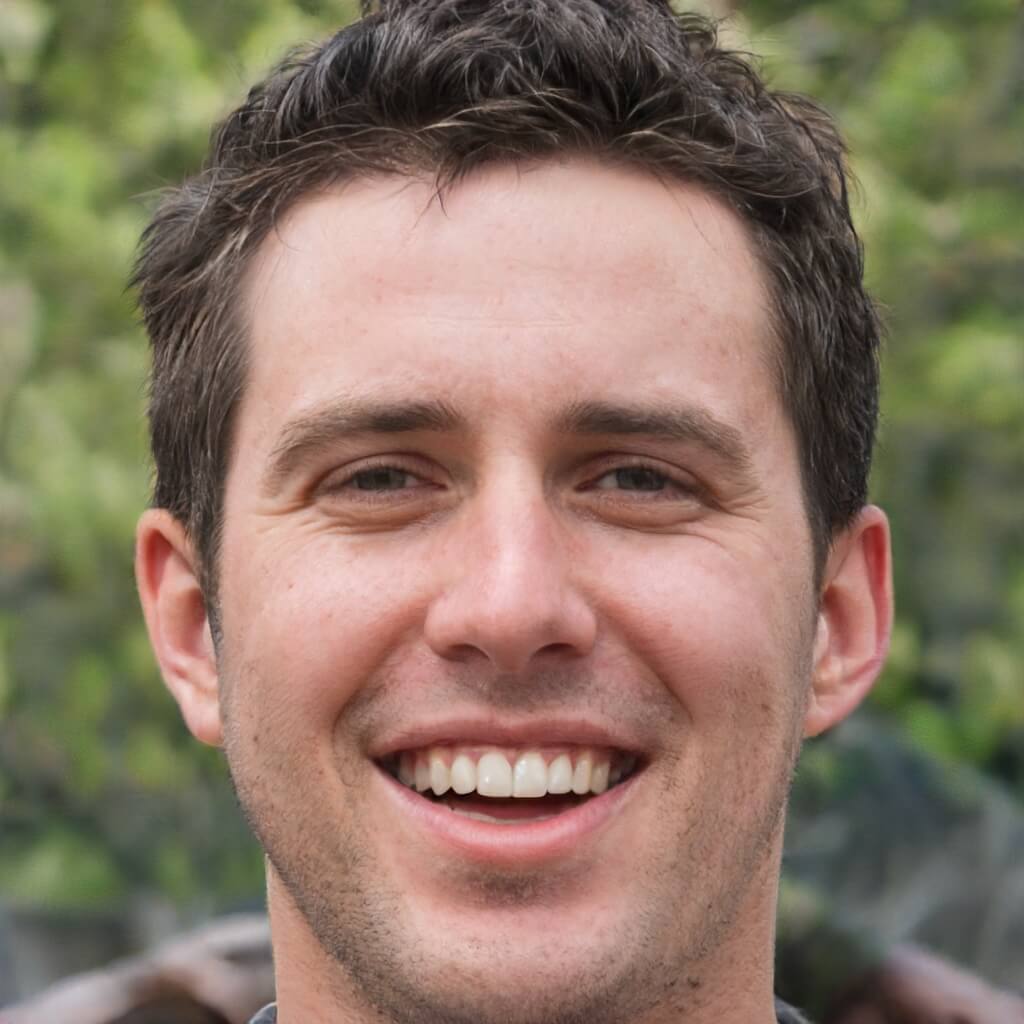 It was a 50cc motorbike that started my motorbike addiction at the age of seven. My teenage years were spent riding motocross, and I continued to do so into my 20s while working as a mechanical engineer. As a result, I developed a passion for light sportbikes and cruisers. My name is James Dean and I have been riding motorcycles for 15 years. Motorcycling is my passion and I wish to be a part of the motorcyclist community forever. I also enjoy riding snowmobiles. In the winter I ride as often as possible on trails and in the backcountry.
My experience in the automotive, dirt bike and motorcycle industries allows me to recommend and review a variety of helmets. In order to share this passion with motorcycle enthusiasts, I founded gearschoice.com, which provides valuable and interesting information. If you are interested in receiving useful information about motorcycles, you can follow me on Twitter, LinkedIn, or Facebook, or you can subscribe to my website.