Jumping on your bike means you're never sure when you'll hit the ground and fall. Therefore, it's always a good idea to wear a helmet while riding a bike downhill. For those who prefer full-face protection without the bulk, Bell Sanction provides a lightweight, low-profile option.
The 850g weight is not too heavy to carry around. The adjustable visor keeps the sun out of your eyes, while 15 vents keep you cool. Sanction is becoming the preferred choice among adults who prefer a small, low-profile, full-face mask.
This helmet is designed for dirt jump and BMX riders because this lightweight, full-face helmet provides comfort and protection. We are happy to inform you that we have found a good match for you.
We looked at personal experience, safety certificates, and user reviews. The Bell Sanction is classy, robust, and excellent! To have confidence when shopping for this Bell Sanction Helmet.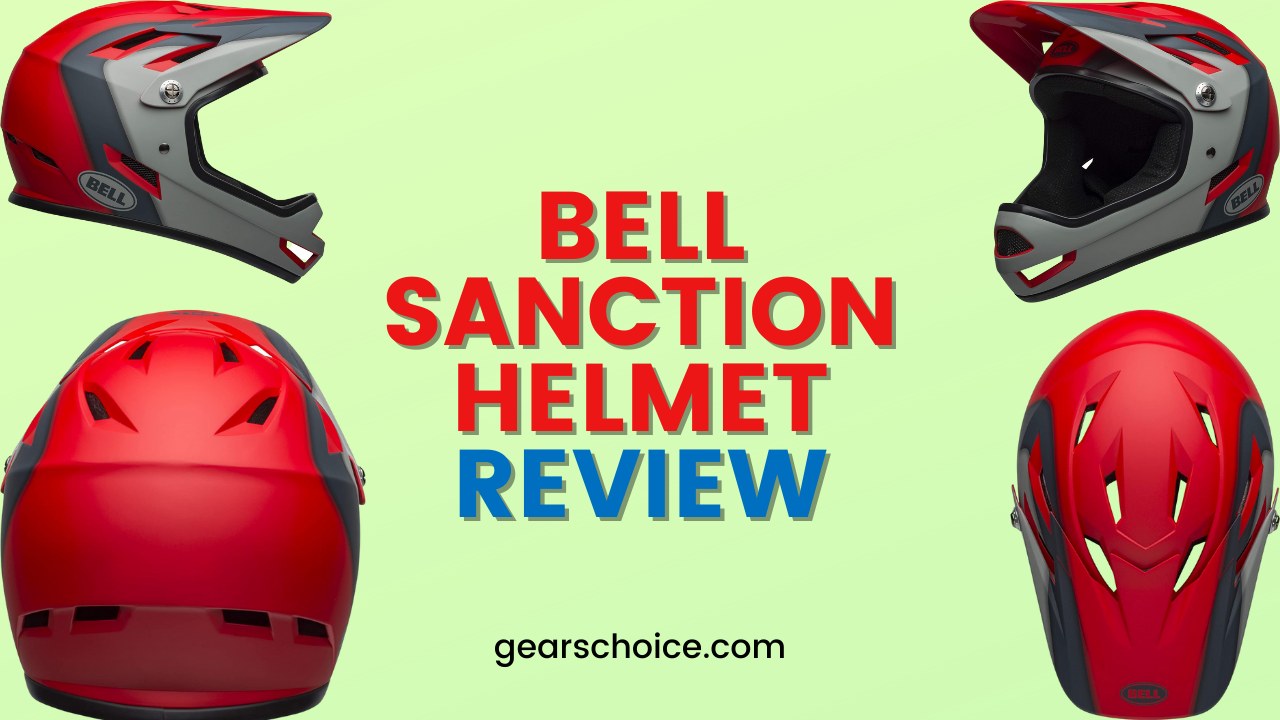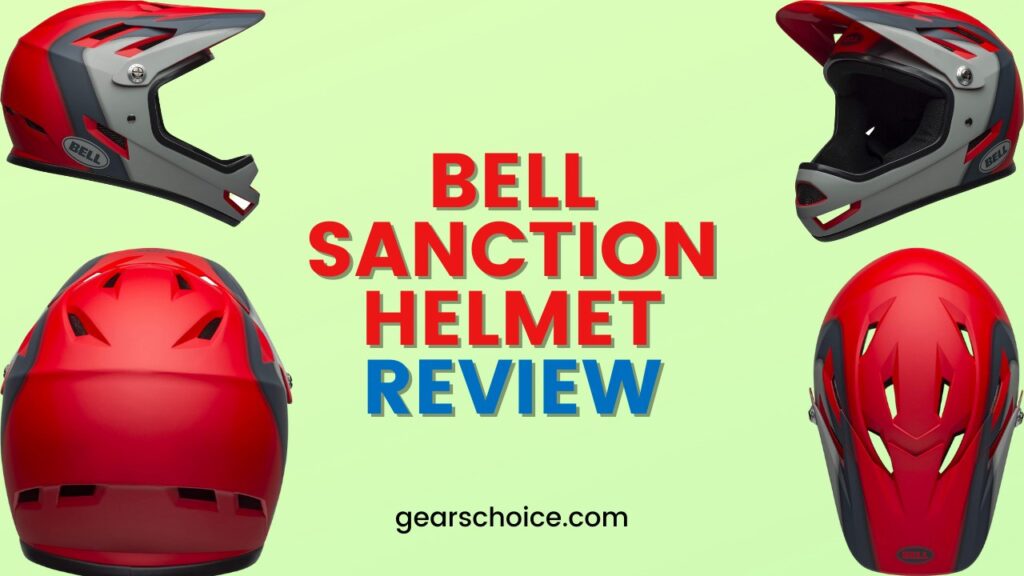 Overview of Bell Sanction Helmet
Bell Sanction has a hand-laminated fiberglass shell and a polystyrene liner that is lightweight and comfy. According to the US and European standards, this helmet meets the minimum requirements but does not meet any more severe downhill riding regulations.
This model comes in nine different colors, including discreet matte black. The credit goes to Bell's graphic team for designing the most fantastic helmet we've ever seen.
We especially liked its thin profile and skinny visor. If you go over the bars, a moto-inspired mouth guard expands the shell so that you don't damage your face.
Key Specifications
| | |
| --- | --- |
| Protection | Moto-Inspired Mouth Guard |
| Construction | ABS Shell |
| Padding | EVA Foam |
| Ventilation | 15 Vents |
| Available Colors | 9 |
| Gender | Unisex |
| Liner | Polystyrene Liner |
| Visor | Adjustable Visor |
| Recommended Use | Cycling |
| Vehicle Service Type | Mountain Bike |
| Weight | 850g |
Features of Bell Sanction Helmet
Below you will find a list of detailed features of the Bell Sanction Helmet.
1. Comfort
The Sanction received the lowest score for this category because our testers found it the least comfortable full-face helmet they had ever tested. There is less padding in the helmet's interior than in other helmets, and the padding is covered with a material that feels almost abrasive.
A plusher fabric or a more breathable mesh would be preferable for the interior padding. Additionally, it is difficult to look down when wearing a neck brace and a chin guard because the guard swoops downward.
2. Visor
The smallest, shortest visor is presented in this helmet, which received the lowest rating in this category. As it is so narrow, we found that it does not provide much coverage at the corners. There is a metal thumbscrew under the visor's center that allows upward and downward movement.
Its shallow profile makes it more difficult for you to find and adjust than other visor thumb screws. This visor obstructed our vision when we looked forward in an aggressive position, so we mostly wore it fully up.
3. Ventilation
There are 15 vents strategically placed along the Sanction's underside to keep you cool during shredding sessions. Hot air escapes directly from the holes in the polystyrene liner and open-cell padding since they align with one another.
Wire mesh is not found in any of the vents except the chin guard vents and those added over the years. Furthermore, two tiny vents at the rear of the polystyrene allow air to travel from the front and top vents.
While riding on these lids, we couldn't say that they moved much air. We can't state that they are as deep or well-engineered as the channels found in more expensive lids.
4. Protection
CPSC 1203 and CE EN 1078 certifications are necessary for bicycle helmets in the US and Europe, and the Sanction has them. As far as full-face helmets for downhill skiing are concerned, it does not meet the stricter ASTM-F1952 certification.
Therefore, we do not endorse the Bell Sanction for riders aggressively riding downhill. Now, a question arises: Will this full-face helmet be more protective than a half-shell helmet? The answer is yes. It is even recommended that riders use the Full-9 or Transfer-9 downhill for their safety on the Bell website.
5. Durability
We found that the Sanction was of lower quality than the other helmets we tested. It cannot be washed or dried quickly unless the padding is removed. Rather than metal D rings, it has a plastic buckle.
The plastic buckle we used never let us down, but we like metal D rings better because they are more durable and likely to last longer than plastic buckles.
Plastic buckles are rugged for women to clip to their chin guards because they are too close to them, so there will not be a massive advantage over D rings. A swan dive in the rocks is not the time to wear this helmet.
6. Best Application
In Bell's opinion, this helmet is suitable for BMX riders. The helmet is only recommended when it is the only helmet that you can afford, and there is no alternative. Ideally, it would be best to look for a higher-quality helmet. The Fox Rampage, for example, offers the ASTM-F1952 standard and sells for about $100.
7. Value
We don't consider this helmet a good value, even though it was by far the least expensive of the helmets we tested. It's a case of you getting what you pay for.
Pros and Cons of Bell Sanction Helmet
Pros
Compact and lightweight
Cost-effective
ABS Hard Plastic Shell
Adjustable Visor
Ventilation is Outstanding
Great Fit
Cons
The product is not ASTM-F1952-certified
Frequently Asked Questions (FAQ's)
Does the Bell sanction have MIPS?
The Bell Sanction does not incorporate MIPS technology. There is still some debate about the effectiveness of MIPS, but it may help protect your child's head.
How much does a Bell Sanction helmet weigh?
Its lightweight 850 grams makes it an excellent choice for BMX riders and dirt shredders who don't need a more robust helmet like Transfer-9 or Full-9. As a result, adults who want smaller profiles and smaller sizes prefer the Sanction.
What is a downhill certified helmet?
The manufacturer will be violating that prohibition if their helmet is certified only to CPSC, but their chin bar meets the F1952 downhill standard. In this way, they can't mislead you about how good the helmet is.
Conclusion
Purchasing this model means spending less money on helmets. Quite a bit less. It is almost impossible to find a downhill bike component cheaper than this helmet.
It is the best choice for those who want full-face protection without the bulk since the Bell Sanction is lightweight, low-profile, and offers complete protection for the face.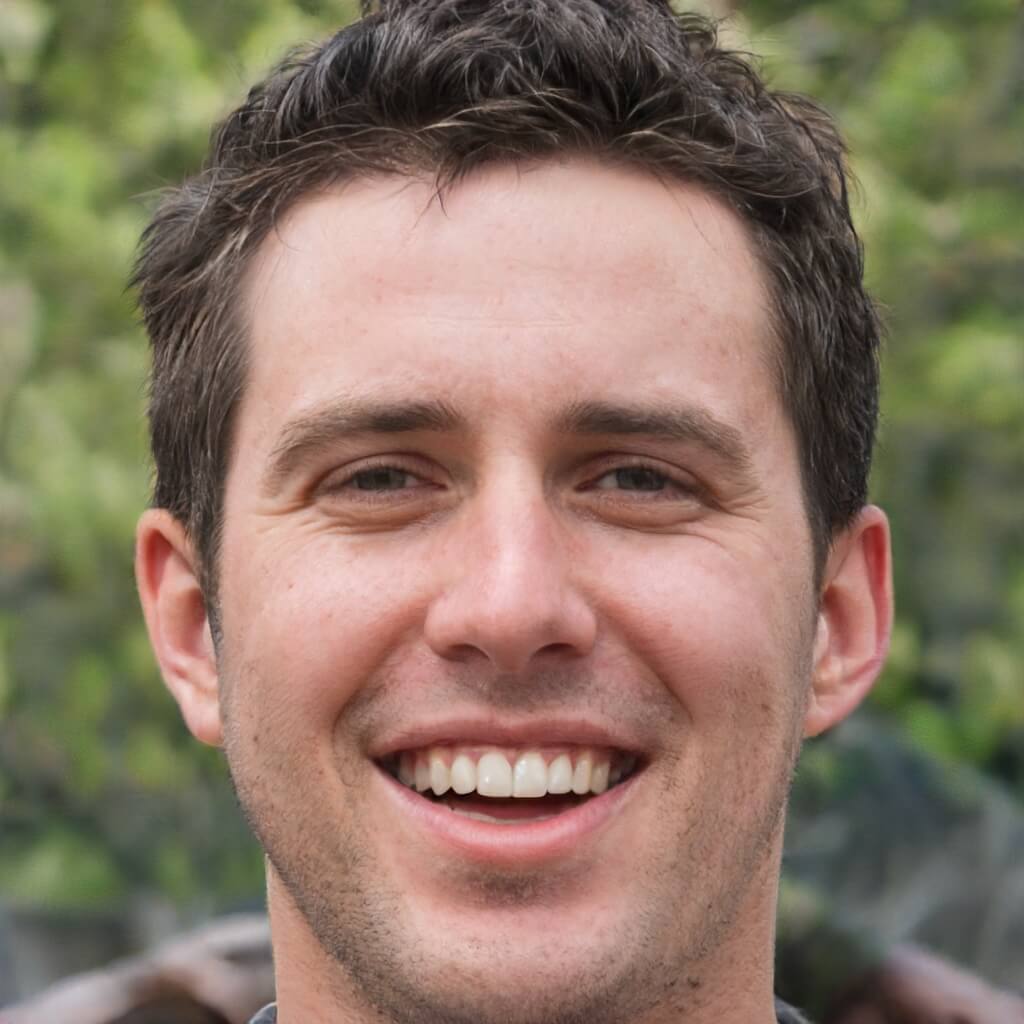 It was a 50cc motorbike that started my motorbike addiction at the age of seven. My teenage years were spent riding motocross, and I continued to do so into my 20s while working as a mechanical engineer. As a result, I developed a passion for light sportbikes and cruisers. My name is James Dean and I have been riding motorcycles for 15 years. Motorcycling is my passion and I wish to be a part of the motorcyclist community forever. I also enjoy riding snowmobiles. In the winter I ride as often as possible on trails and in the backcountry.
My experience in the automotive, dirt bike and motorcycle industries allows me to recommend and review a variety of helmets. In order to share this passion with motorcycle enthusiasts, I founded gearschoice.com, which provides valuable and interesting information. If you are interested in receiving useful information about motorcycles, you can follow me on Twitter, LinkedIn, or Facebook, or you can subscribe to my website.