There is a specific guide to measuring your head for a motorcycle helmet. Properly fitted helmets matter a lot. It is generally seen that loosely-fitted helmets do not ensure 100% safety more than snugly fit helmets.
If you have invested a lot while buying a catchy and high-end bike, make sure that you do get a perfectly snugged and close-fitted helmet as well. If it does not correctly get adjusted onto your head, you will remain uncomfortable during the whole riding time. Here we have penned down a detailed guide on how to take measurements of the head when getting a bike helmet!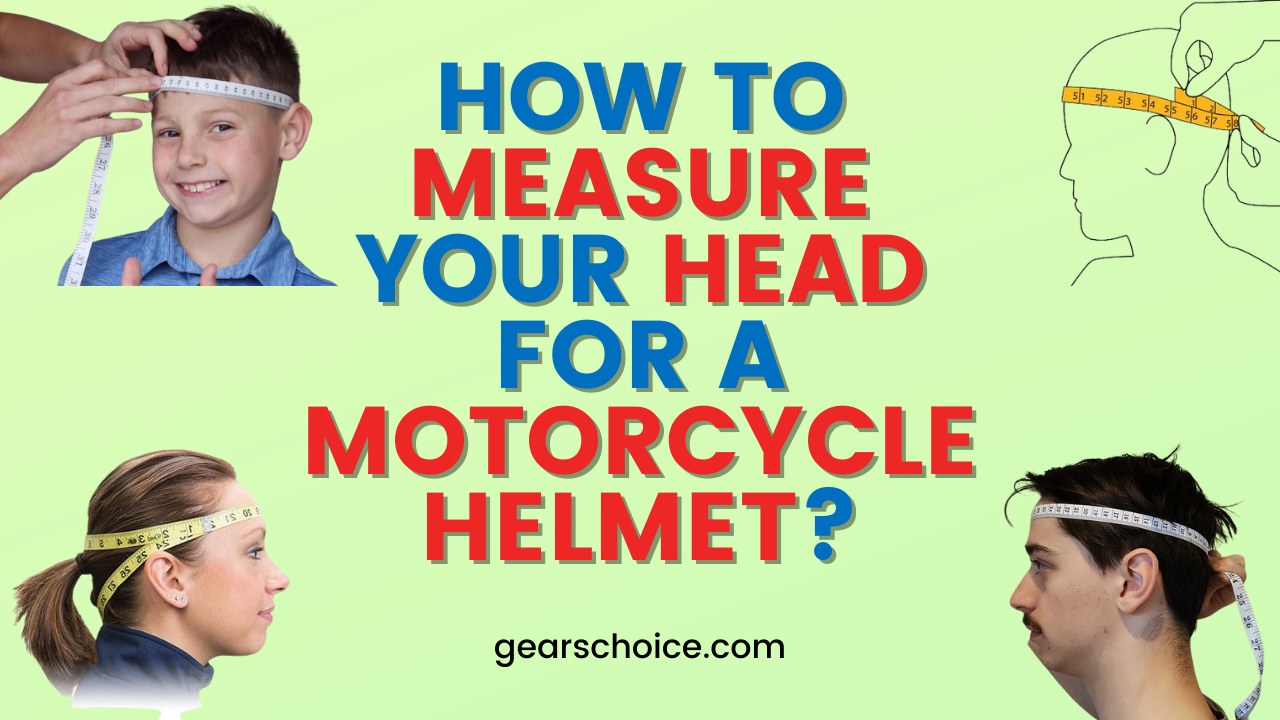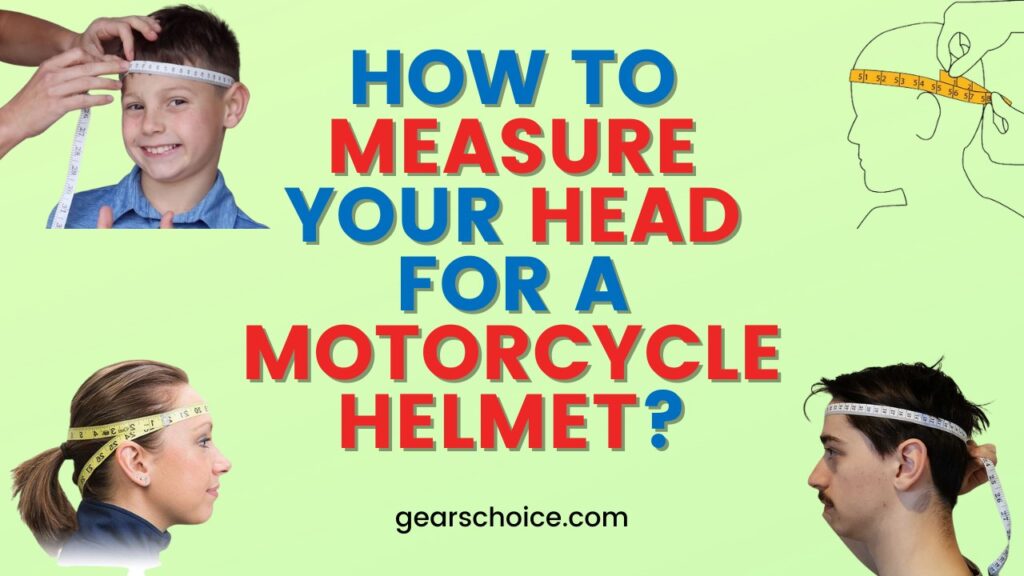 Guide to measure your head while buying a bike helmet
The whole process looks pretty much quick and straightforward to follow. If you know the exact measurements of your head, it will be easy for you to get a helmet that strictly gets fits your head. You need a measuring tape, and that is all!
3 Steps Strategy
The following 3 steps will help you measure your exact head size to get the right motorcycle helmet.
Step 1: Wrapping your head with the measuring tap
The first step is to wrap your head with the help of a measuring tape. This is how you can assess and quickly determine the head's circumference. Wrap the measuring tape by taking it to the fullest section of your head and then placing it above your eyebrows and ears.
While wrapping the tape, make sure that you stretch it neither too loose nor too tight. In addition, it is advisable to note down the measurements centimeters and avoid noting them down inches. It is seen that smaller units give you more precise and accurate measurements.
Step 2: Note down the measurements of your head length and width
You can note down the measurements of your head length and width. First of all, determine the length of your head and take this measurement by wrapping the tape from your forehead and making it reach the fullest part of the backside section of your head.
After that, you have to note down the head width. Take the tape across the top section of our head and note down the measurements from one ear to the other. Most importantly, it is the variance between your length and width that is going to tell you about the head shape. The most common head shapes are round-oval, long-oval, and intermediate oval.
Step 3: Match the recorded measurements with the helmet manufacturing company size chart
Once the shape is determined, match the recorded measurements with the helmet manufacturing company size chart. You can compare the results and see what kind of helmet size and style will suit you and gets close-fitted on your head. Remember that every helmet manufacturer comes with a different size chart.
You should not assume that all size charts are the same. You will definitely see a variation and slight difference between these size charts. This is all; once the size chart and your recorded measurements get matched, you can immediately pick that model.
Tips to make a helmet One-Size-Fits-All
You can follow the below-mentioned tips that tell you how a helmet can become one size fit all. You can do that by adjusting the padding or straps. Whenever you see that your helmet is somewhat loosely fitted, try out these hacks and make it closely fitted and snugly adjusted again.
1. Adjusting the padding
To make loosely fitted helmets gets snugly fit on your heads! What you can do is adjust their padding. No doubt, this is a practical and helpful hack that you should always keep in mind. You can adjust their pads or rings; the choice is up to you.
Some riders prefer having tighter rings for experiencing more stability and a close-fitting job. If you loosen the ring, the helmet fitting will become sloppy and highly uncomfortable. In addition, you can add extra padding to make your helmet more fitted on your head. Adding thicker pads allows you to customize the shape of this safety gear according to your head shape.
2. Adjusting the chin straps
Another exciting hack that you can try out is to adjust the chin straps! If the buckle or chin strap is securely fastened, you can ensure that your helmet will never and ever get loosened during biking. Adjusting the front straps, rear strap length, and chin strap lengths allows the rider to get a comfortably snugged and closely fitted helmet at the end of the day.
How to know if a helmet fits perfectly on your head?
You can verify if a helmet fits perfectly and snugly on your head or not by taking guidance from the below-mentioned points:
To check whether the straps are fitted or not, you need to shake your head to both sides. If the straps do not get unbuckled on their own, it means you have securely and firmly fastened the straps.
If you can move your forehead up, it means you have to tighten up further front ear straps. If the helmet continues to move, what you need to do is to fasten the rear strap.
Push the helmet to both sides and see whether the skin and eyebrows move. If they move slightly, which means you have got adequately close-fitted safety gear.
Conclusion
Thus, this is all about how to measure your head for a motorcycle helmet. We have shared a comprehensive guide, hopeful that users will find it easy to understand. Closely-fitted and properly snugged helmets are of enormous significance.
Loosely fitted safety gear will eventually make your riding time a mess. So, what are you waiting for then? Take out your helmet, put it on your head, and see whether it is perfectly fitted and tailored or not. And if it is loosely fitted, make sure to get a new set for yourself. Stay tuned to have more updates on the world of the helmet.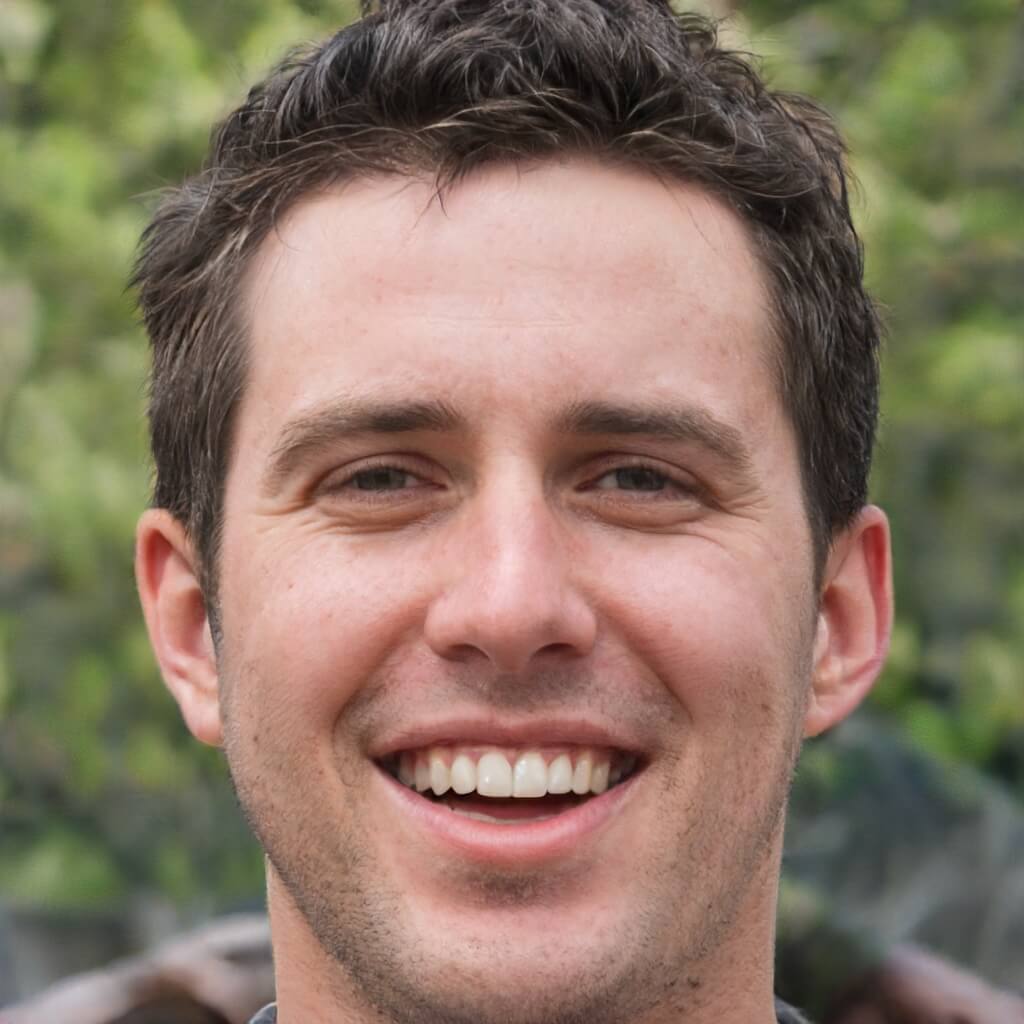 It was a 50cc motorbike that started my motorbike addiction at the age of seven. My teenage years were spent riding motocross, and I continued to do so into my 20s while working as a mechanical engineer. As a result, I developed a passion for light sportbikes and cruisers. My name is James Dean and I have been riding motorcycles for 15 years. Motorcycling is my passion and I wish to be a part of the motorcyclist community forever. I also enjoy riding snowmobiles. In the winter I ride as often as possible on trails and in the backcountry.
My experience in the automotive, dirt bike and motorcycle industries allows me to recommend and review a variety of helmets. In order to share this passion with motorcycle enthusiasts, I founded gearschoice.com, which provides valuable and interesting information. If you are interested in receiving useful information about motorcycles, you can follow me on Twitter, LinkedIn, or Facebook, or you can subscribe to my website.